A Life of Illusion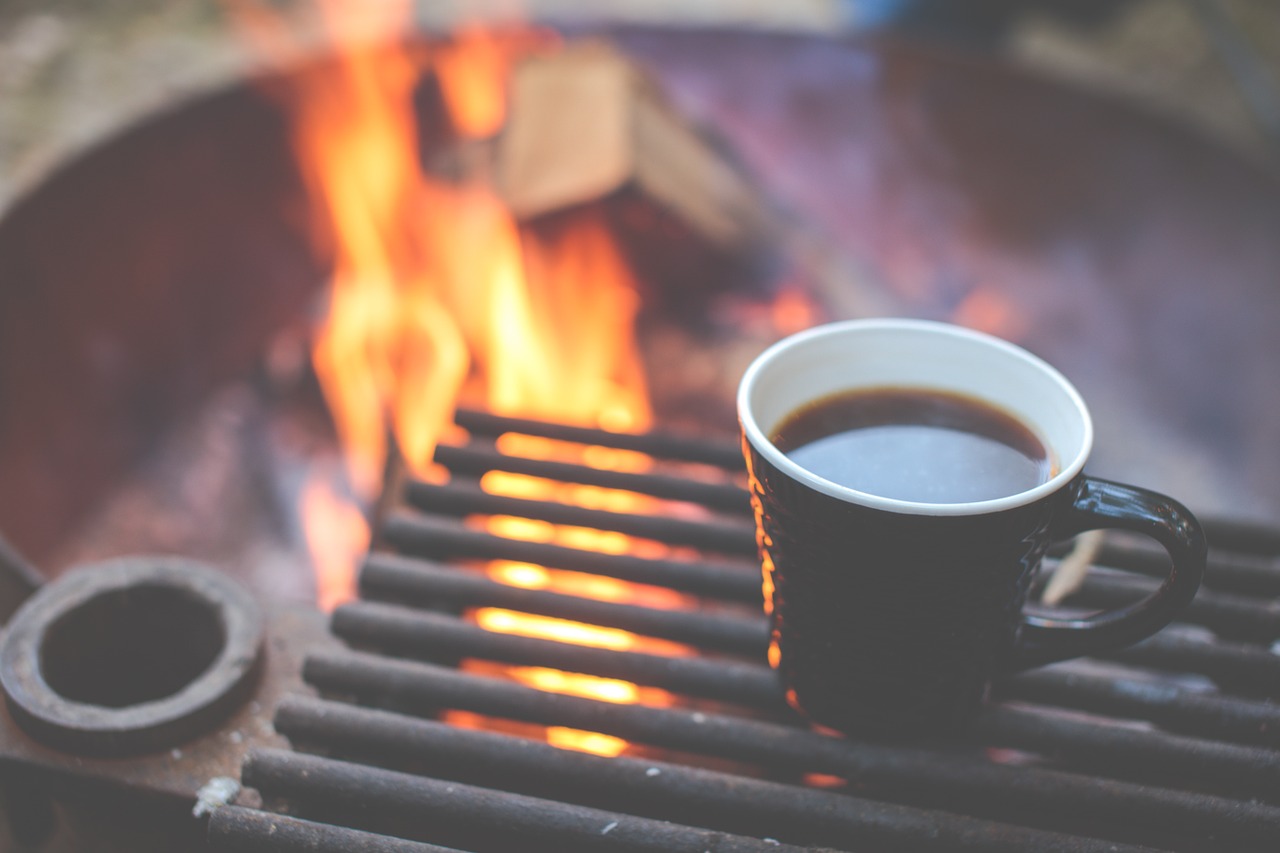 United States
July 12, 2016 5:37pm CST
July 12, 2016 Is it a wack-a-mole to think I might go car-camping, ok, truck camping at the ripe old age of 72? I thought not, so I got myself all excited to take my truck to a state park and "camp" as in days of yore. And by "days of yore" I mean, oh, let's see, about twenty years ago. You know, back in my salad days. I'm still kicking, just not as high, I thought. I could do it. Fantasy followed fantasy. I dug out my camping equipment from my backpacking days, yeah, those were days-of-yore days of yore days. Um, that is, about 35 years ago. Also, I bought a hibachi, thinking it might come in handy. Cast iron, people, cast iron. Still, I was cautious. Hmmm, I thought, I should do a dry run. Would it be too weird to try this out in my driveway first? No, I didn't pitch a tent in my driveway; I'm planning to sleep in the truck. I backed my truck up to the back part of my trailer and set about prepping my sleeping area. I should've gotten a clue from the set up. On sore knees and with a sore back, with much huffing and puffing, and many restings in-between, I finally got everything arranged just so. Hibachi stood ready to make morning coffee. Flashlight handy, sleeping bag prepared to receive my body. Water bottle nearby. I was hours early, and primed for the test. Hurrah, I thought. Hurrah! Finally, night fell. I crawled into the back of the truck around 10:30. I heaved and huffed, twisted myself into a pretzel and finally got the tailgate up and latched. Exhausted, I scrunched down into the sleeping bag and dozed off. Two hours later Nature called. So, pretending I was at a state park with restroom facilities, I forced my now aching body into fantastic positions and finally got the tailgate down, found my Birkies and got them onto my feet, slid out of the back of the truck and hurried off to the restroom, arriving just in time. Wide awake. Unable to face the clambering torture of re-ensconcing myself into my "camp", I watched a bit of tv, caught a good movie, and got a bit drowsy again. Off with the tv, back to my sleeping bag, more gymnastics, more aches and pains, tailgate finally back up, I settled down to snooze until dawn. An hour later, around 3:30 or 4 a.m., with visions of my bed dancing in my brain, I gave up and went inside, calling an end to the night portion of the dry run. I still could have my camp coffee (instant coffee) in the morning, I thought. After all, the hibachi was still set up. After a few hours of wonderful refreshing sleep in my comfy bed, I got up, dressed and went out and fired up the charcoal. About an hour and a half later, the water finally boiled. And I declared The End of the dry run. I'd found out what I needed to know. NO SLEEPING IN THE BACK OF THE TRUCK. But I'm not giving up the dream. Next: tent camping and sleeping on a cot. Still crazy after all these years and living a life of illusion. https://www.youtube.com/watch?v=_tiOMu_Bf8Q

It's hard to know what he really meant when he wrote Life of Illusion. I think that many of us, at times, have had an unrealistic view of our lives. We may l...
9 responses

• Moses Lake, Washington
12 Jul 16
At least you gave it a go. I wonder if there is such a thing as a comfy camp cot?

• United States
12 Jul 16
I fell asleep last night wondering exactly the same thing!

• Moses Lake, Washington
12 Jul 16
@blitzfrick
Last time I went camping I got quite embarrassed. Poetry writing nature camp. And I'd been moving up and down steps quite a bit before we hit that camp and faced that cot. I was the only one with a cot. Dang. The frail old lady. Two comforters under me. I still hurt. Sure was fun during the day, though.

• United States
7 Aug 16
A neighbor suggested two twin inflatable mattresses, stacked on top of each other. One to sleep on, the other as insurance against air leaks.


• United States
12 Jul 16
I think it marvelous that your are doing practice sessions to test out the best way to successfully camp out in something!!! Please let us know if the cot or the tent will be the best choice for semi-comfortable camping.

• United States
12 Jul 16
I'm pretty sure there'll be follow-up reports of my adventures. Er,
mis
-adventures, that is.



• United States
16 Jul 16
Oh yeah, been there! Except I had a wonderful GoreTex dome tent which, while unwieldy to set up, required no rain fly or guy ropes. Just pegs. It was designed to shed wind, once it was up. I did lose it one time; the wind blew it away before I got the pegs in. Good thing I was young enough at the time to chase it down.


• Momence, Illinois
13 Jul 16
I think a dry run was a good idea, now you know some of what works and what doesn't. My hubby and I camp a lot. We are retired. We used to do the whole tent thing but now that our kids are grown I told him no more tent. So he built a nice raised bed in our van. We bought a memory foam mattress and it's all good. We sleep in the van and do all the rest of the camping thing outside. It works really well for us and we can break camp in less than 30 minutes. We love it.

• United States
16 Jul 16
Before I bought the truck, I was looking at vans. In retrospect, I feel I'd have done better to get the van. One of these days I'll get all my ducks in a row, just have to live long enough to get there.


• Momence, Illinois
16 Jul 16

• United States
21 Jul 16
@fishtiger58
Thank you, please light a candle.



• Singapore
13 Aug 16
You really know how to make yourself suffer for nothing. I think you can do a better job of camping by setting up the tent in your garden! At least you can go to bed when you get too uncomfortable. A few hours of sleep in the tent counts as "camping" too.

• United States
13 Aug 16
Um, so I don't have a tent, or room in my garden. Therefore, I slept in the back of my truck, or tried to. And, as you say, I went inside to my bed when it became obvious to me I wasn't going to be successful at sleeping in the way I'd hoped for. Also, I don't think it was for nothing. I found out what I wanted to know and did it close to my own bed so I had an escape route.

• Singapore
14 Aug 16
@blitzfrick
I think those who ever experienced getting stuck in an airport will have similar experience as yours, but they do not have the luxury of going to bed!


• United States
7 Aug 16
My favorite game too! I think of the mole as various ppl in my life of 72years. Whack! Whack! Whack! O yeah.

• United States
13 Jul 16
Camping is not fun to me.

• United States
16 Jul 16
I swear car camping is more work than backpacking! I'm on the hunt for a tent now (one that I can easily put up by myself), and a cot that has possibilities of comfort. I love sleeping and eating outdoors. If nothing else it makes me appreciate my humble home and bed all that much more.


• Northampton, England
13 Jul 16

• United States
16 Jul 16
I was thinking afterward that it really was a successful experiment. I found out what I needed to know, even though it wasn't the result I was wishing for.

• United States
12 Jul 16
I looked at camping fun.No matter where I sleep.I just enjoy te outdoor life.

• United States
12 Jul 16
I do too, Alfredo! In fact, I'm apparently crazy as a loon about it, lol.