My Proud Little Big Boy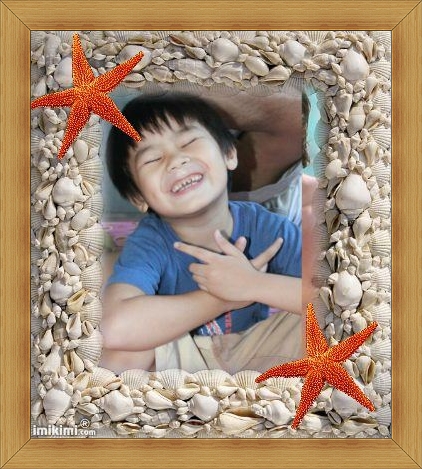 Philippines
July 12, 2016 9:06pm CST
He is 10 years old and he will always be my baby. When he was 6, our maid left so its only him and his 10-year old sister left in the house to take care of themselves in going to school. They had bus service but they had to take a bath themselves and do other things. Before I left to work I made sure that everything was ready, their food, their uniform, snacks in school and everything that they needed. Even then it never stopped me from worrying and leaving the house with a heavy heart...my boy would hug and kiss me and saying..."don't worry Mommy, remember? I am your little big boy now and I can take care of my self and "ate" (big sister)... ...with those words...my worries would be replaced by pride...
8 responses

• Philippines
16 Jul 16
oh, so sweet of him. I hope he grows up to some one you can really be proud of. It's dangerous to have a maid now a days, teaching them to be independent and responsible is not something kids must learn but it's a must now a days. i wish for their good future



• Philippines
17 Jul 16
Thanks a lot for the kind words. I am also hoping the best of him.

• Garden Grove, California
15 Jul 16
oh my dear hes so cute and smart but leaving them with no older person? is that not pretty worrisome for you have you a friendwho could stay or at least check on them fro You wish I lived closer. you worry me I know hes smart andf careful but hes still just a child ask your family to help; you please?

• Philippines
15 Jul 16
We are living in a compound with my in-laws, even then they were too busy looking after them. But don't worry its all over now.


• Philippines
15 Jul 16
They needed to because it was really difficult looking for a nanny that time.

•
13 Jul 16
I just wish my nephews and nieces are as independent as your kids.

• Philippines
15 Jul 16
Somehow we have to teach them to become one.


• Philippines
13 Jul 16
I think he will grow as somewhat like that too. I am really proud of him considering that he is the youngest among the three.

• India
13 Jul 16
When your children are independent like that your worries automatically decrease.

• Philippines
13 Jul 16
That is true. They really need to be independent.

• Philippines
13 Jul 16
He's growing up and you are just so proud of him.

• Malaysia
13 Jul 16
Your children are independent! I think it's good for them to learn to manage that, though I understand how worrying a mother can be. It's so sweet that he said that and comforted you too. He is certainly a little big boy that makes you proud!



• Philippines
13 Jul 16
True enough. It melted my heart that he was even the one to console me.