Classic Candy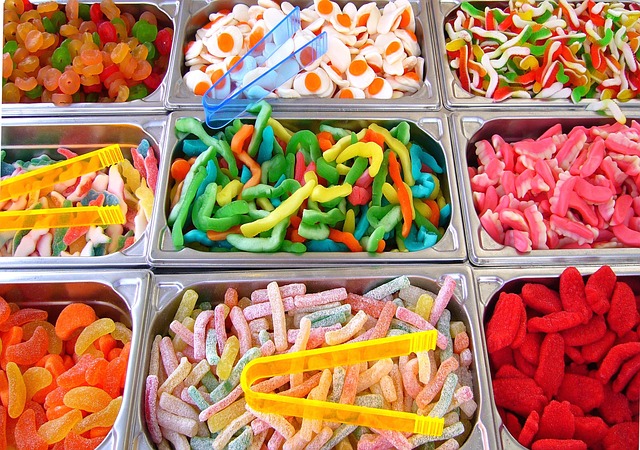 United States
July 13, 2016 12:56am CST
A bit bored during a lull at work, I found a rather interesting site. It has all kinds of classic candies, all your old favorites you can't find anymore plus the more common stuff, categorized by what decade it came out in. I briefly thought about buying a couple of their assortments and selling the pieces singly - a scheme that worked far better than lemonade stands when I was a kid. But I realized there would be issues in stocking and logistics, and regretfully let the idea go. I've been a serious sugar addict - as a kid, I loved sour apple jolly ranchers, gummi fruits, Sour Patch Kids, Blue Razzberry Blo-Pops, chocolate of course, anything Tootsie-Roll - and those foamy circus peanuts - I loved it all. I have a special memory of going with a dollar to the corner store after church, buying a Mello Yello, as well as forty or fifty cents worth of sour patch kids and gummy fruits. I'd go up to the playhouse in the church play ground and eat them. Do you have a particular food or candy that always takes you back?
9 responses

• Centralia, Missouri
13 Jul 16
vanilla malts remind me of grandpa, those gooey peppermint candies with the christmas tree in the center remind me of christmas at grams

• United States
15 Jul 16
Small peppermint patties remind me of my grandpa, and Andes mints remind me of my old pilot friend Don. I miss him.

• Centralia, Missouri
16 Jul 16
@Rohvannyn
I miss my gramps, the family hasnt ever really been the same since he passed.

• United States
16 Jul 16
@Jessicalynnt
Sometimes one person is like the trunk of the family tree - the hub of the wheel.


• United States
13 Jul 16
Ah yes, I've seen the site as well. I've thought about doing a purchase from there for a family member's birthday or christmas or what not. I haven't yet done so.

• United States
13 Jul 16
@Rohvannyn
I just hope no one thinks to do so for me. I am very picky about my chocolates.

• United States
13 Jul 16
@ScribbledAdNauseum
So am I. It's Lindt 90%, Dagoba New Moon, Dagoba Xocolatl, or Trader Joe's Dark for me. Soooo gooood...


• Israel
13 Jul 16
yes .... as a little girl I liked to eat a Star-shaped ice cream with chocolate coating white and colored candies Inside it was half and half banana flavor Strawberry:)

• Philippines
13 Jul 16
Yes, i love those lollipops that are seemingly coiled . I love the strawberry flavored one , as usual until now , it's my favorite flavor of foods .

• United States
13 Jul 16
I've had those! They are good.


• United States
15 Jul 16
They are $17.59 at Oldtimecandy.com but that's still a lot of money.


• United States
14 Jul 16

• United States
13 Jul 16
I loved gummy worms, sweet tarts, and Nerds.

• United States
13 Jul 16
I liked gummy worms too. Still do. They're good for a sore throat.

• Saint Vincent And The Grenadines
13 Jul 16
Their names make me drool. And their colors too.

• Philippines
13 Jul 16
It's orange gummy candy for me and Haw flakes.

• United States
13 Jul 16
I love orange gummy. Also peach gummy.