Allergy stickers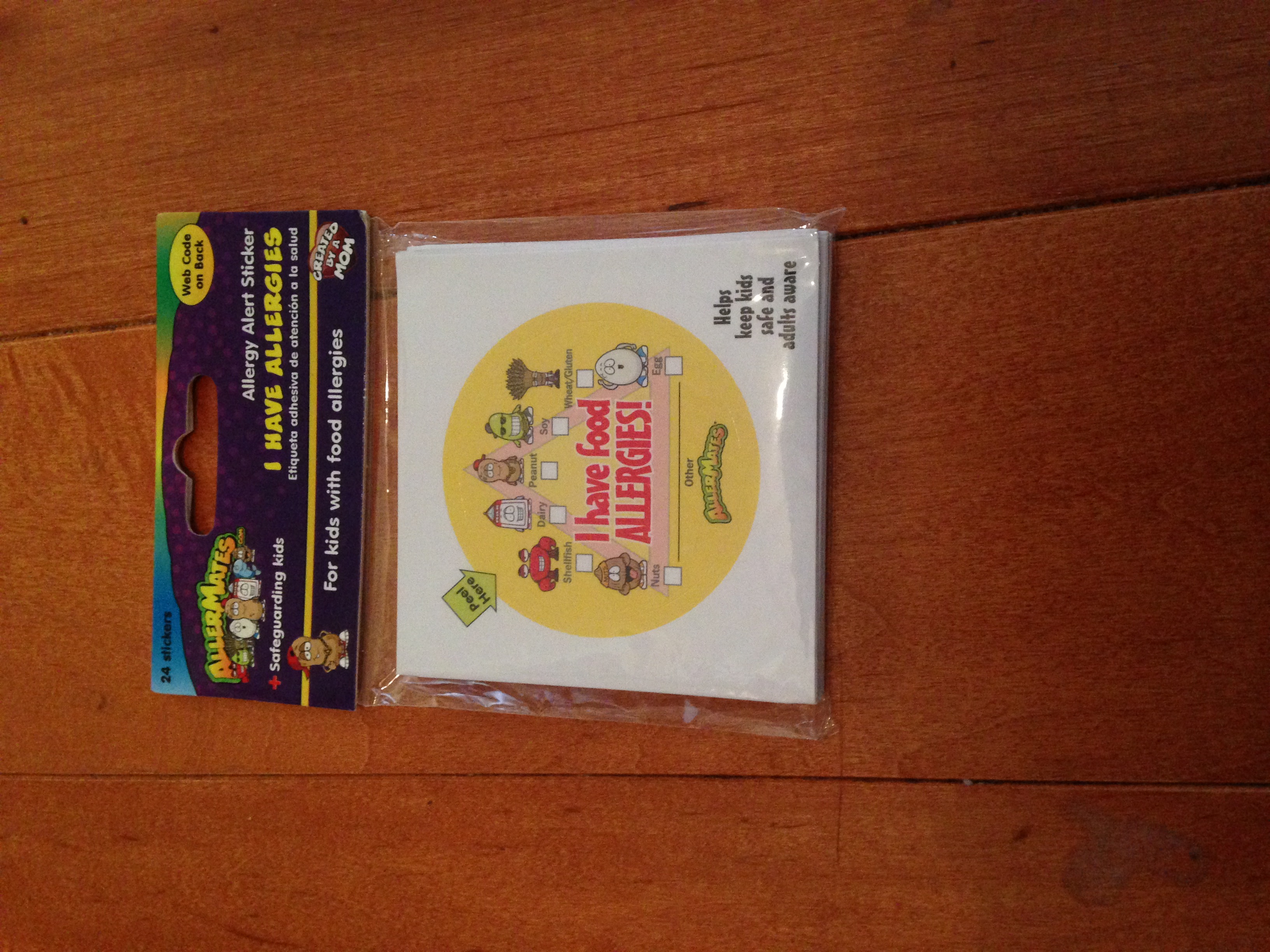 United States
July 13, 2016 9:02am CST
Since we are going to our family reunion this weekend we weed buying these stickers for our oldest and youngest to wear. I don't k ow id everyone knows that they can't have certain foods because they are allergic so as a safety we got these stickers and will check the boxes so they know not to feed the, anything that has peanuts or treenuts. I don't want to have to deal with them being all itchy or having to us our epipen which we haven't had to do but it's just a precaution to have with us incase their allergies get worse. Me and my husband will double check all the food we give the, this weekend as well.
5 responses

• United States
13 Jul 16
I like those stickers. They are very helpful for those with food allergies.

• United States
14 Jul 16
They are a little small but they will do. I wanted to get them bracelets but they probably be taken off. So these I can stick on there clothes and it would be okay.

• United States
14 Jul 16
@ShyBear88
That's okay. They seem great for clothes.

• United States
14 Jul 16
@zarlamain
yeah, they didn't coast to much either.



• United States
24 Jul 16
There is a spot called other where you can wrote sowm thing in. We had them and put them on for one day but the kids didn't wear the, the next day, family was very helpful in telling us what had want in it so the kids could eat with no worry.

• United States
24 Jul 16
@ShyBear88
Kids... they hate to be different, glad the family was helpful

• United States
25 Jul 16
@ElicBxn
kids hate not having what they want or what others have even adults are like that some times.

• United States
13 Jul 16
Those are very helpful stickers. Glad you have them, just in case.

• United States
14 Jul 16
Thanks, maybe in a few years it'll be bracelets. My daughter knows not to eat walnuts but a lot of things are not marked with what type of nuts are in food and I know a lot of family members are making things so if they know nuts are something are in it that would help in combo with these stickers.


• United States
10 Aug 16
Doctors know why people have food allergies to some degree it's genetic and the other half is the fact or body is over stimulated with that allergen which cause us to have a reaction to if. Everything we breath in and touch is technically an anilen to our bodies so either it'll attack it which is a reaction to what we are allergic to or or body accepts as not A threat.

•
16 Jan
I have a necklace that tells I am allergic to penicillin and if have my lenses in to take them out if something happens.