Have you ever been to a Chinese take out or a Chinese restaurant in your country ?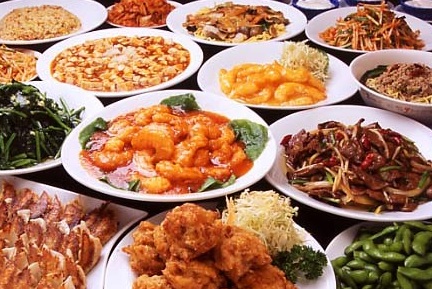 Hong Kong
July 14, 2016 4:01am CST
When I first stepped into Canada many years ago, I found all kinds of funny looking Chinese food menu in those Chinese take out places and Chinese restaurant as well. For example, We never have anything called egg rolls(we only have spring rolls and the egg rolls we have has no meat in there and it was sweet and just for dessert only) , garlic spare ribs, Chop Soy or stuffs like that in our real Chinese food history. That was a very strange experience for me when I first found this thing out. after awhile, I realized that those oversea Chinese restaurant or take out places made up something just for the local people to eat it because those things can make good business for them. Anyway, I prefer the Chinese food in Hong Kong and I think they are actually taste better than those from mainland China after I have tried many of them before. That's how I feel anyway. How about you ? Share with us ?


6 responses

• New Delhi, India
14 Jul 16
Chinese food restaurants are not much here but Chinese mobile food vans are very famous.

• Hong Kong
14 Jul 16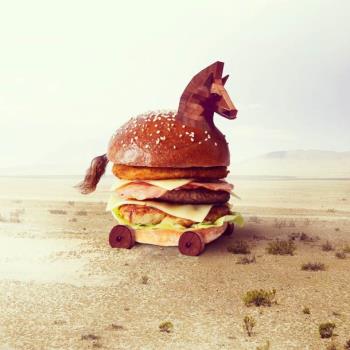 It is good to know that. We don't have much like this in Hong Kong and the government is trying to make some of this food van business in this year now. Looking forward to something new in town.

I think whatever food it maybe for each country. I think it is good to have some creativity at all time. Otherwise, the customers may get bore after eating too much with the same things.



• New Delhi, India
15 Jul 16
@wildlittlefan
yup they mixed Indian flavors into Chinese food, pic you upload is also very creative.

• Svalbard And Jan Mayen
14 Jul 16
I have never been to China, so it is difficult to compare. What I know is that our "Chinese" restaurants are mainly Vietnamese, and that they serve half of the dishes with nuoc-mam or hot sauce. However I have heard by people having visited Vietnam that their cook is most of the time authentic

.

• Hong Kong
14 Jul 16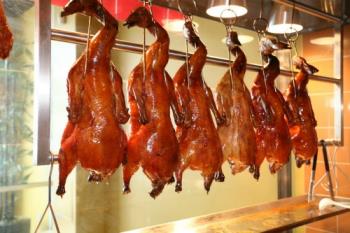 I think that's Vietnamese food more than Chinese food.

Well, have you ever seen the B.B.Q duck like this picture. This is real Chinese food but it is a bit crease. but it really taste good.




• Hong Kong
14 Jul 16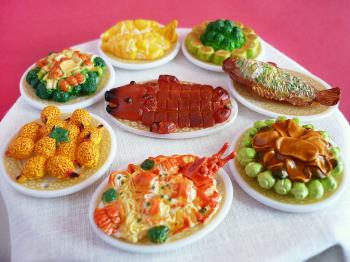 Good for you. Have some more then.


• Philippines
14 Jul 16
yeah, and that got me to increase my weight

• United States
15 Jul 16
Yes, many times. Very delicious!

• Hong Kong
15 Jul 16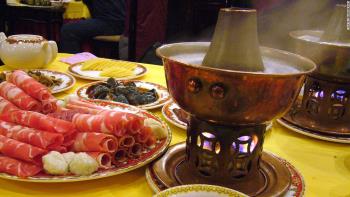 Good . Have some more then

How about this Chinese hot pot ?


•
15 Jul 16
I often eat at Chinese Restaurants in Binondo (Chinatown) here in Manila. I love Chinese food - they are my favorite.

• Hong Kong
15 Jul 16
It is good to know that you enjoy Chinese food in Manila. I have been to Manila many years ago but just for a few days and I also enjoy the food in there. However, I found the the price tag was so scary for me. For example, over 700 dollars for a Kentucky meal. Wow ! Even I knew that it was just the Filipino money and not HKD anyway. The number looks very expensive for me in the first sight . I think today will be much higher, isn't it ,