He is cheating the Public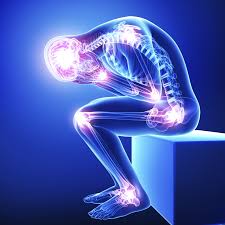 Hyderabad, India
July 14, 2016 8:52am CST
A month back I ordered a medicine for joint pains.It was meant for my uncle. Actually, I have seen the Ad on T.V and contacted them. Their product SUGANDHI . The price is Rs.2,900/- + Rs.100/- delivery charges. The delivery was prompt. When I opened the pack there was no instruction as to how to use the medicine. I contacted them over a phone. They explained me. They said that it was a 2 months course and the pains will be no more. I need not use any other medicine. My uncle used it. There was some improvement. One month is not over. Today again received a phone call and they inquired about the pains. He told the position. Then they asked me to take another new product SUGANDHI PLUS. They informed that the medicine sent earlier will not relieve pain permanently. So, they are recommending this. The price would be Rs.3000/- and it will give permanent relief and they would give me a discount for this product. I asked them why they have promised earlier that the earlier one would give permanent relief? Why they are asking me to take another bottle of new product. Why they have not given me this medicine (Sugandhi Plus) earlier itself. They maintained silence. Is it not cheating the public, collecting Rs.6000/- for a medicine in two instalments? Moreover, my uncle has not even completed his course of medicine.
5 responses

• United States
14 Jul 16
this is also going on in the states.It is horrible and how they get away with it

• India
14 Jul 16
no doubt in that, they just want to make money, that's why they not given the original product first and if you feel fine with the first one you will ask for the other also right that may be the reason and tactics for earning. so bad.

•
14 Jul 16
First they promised complete relief but not got complete relief. Offering another product again? Clear case of cheating.

•
15 Jul 16
Yes, it is. they are trying to force selling the product. I suggest always check out online reviews before purchasing.

• United States
14 Jul 16
Yes, I do believe that they are cheating those who try this medicine. If the medicine is to give permanent relief, no way would a reputable business try and sell you another medicine that promises the same.