Back From The Grave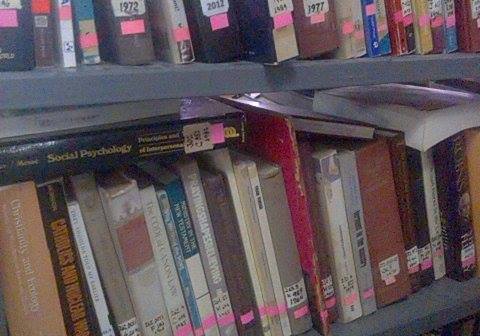 Philippines
July 14, 2016 8:54pm CST
It has been a month and a half since my last post. Now, where was I? Library inventory is no joke. Especially if you have thousands of printed and non-print materials in your library collection. Couple it with an old library management system and library patrons disarranging the books. Our college librarian does mostly of the double checking since the books and other library materials are listed under her name. She is going to retire soon and she has to turnover everything that she signed. While me and our library assistant do all the book search and encoding. Oh well, this is what I signed up and get paid to do offline. There are still things left to do but I have to give time for myLot. So here I am... Back from the grave and missing everyone...
6 responses




• Philippines
13 Oct 16
@MissNikki
that's fine... I can still relate on it. Lol


• Philippines
16 Jul 16
So that's where you buried yourself for a month!

• Philippines
18 Jul 16
@Dextoi
hahaha i like watching manga anime.

• Philippines
19 Jul 16
@toniganzon
if you do, you know how bad it is when you get hooked to even a single anime... I read at most 10 mangas and watch One Piece anime from the very beginning...

• Philippines
15 Jul 16
I hope you'll done all your work soonest. Nice to see you here again.

• Singapore
15 Jul 16
My goodness, I cannot imagine doing all that. Fortunately it is just a college library, and not the national library. I doubt there is inventory taking in our national libraries. many books are in circulation and I do not think anyone can track the whereabout of all the books.