5 pets that shouldn't be pets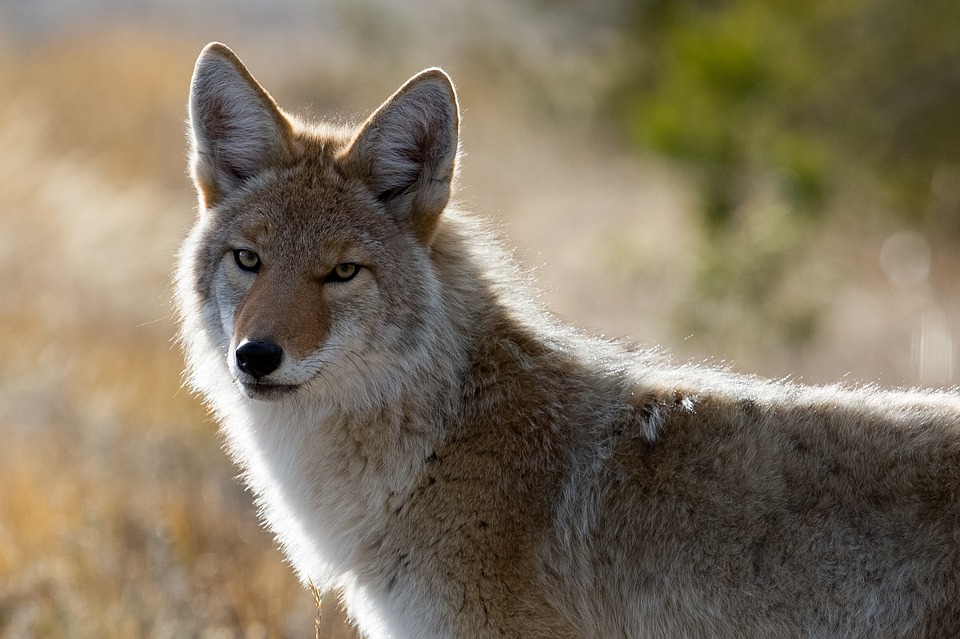 Greencastle, Indiana
July 15, 2016 6:00am CST
You ever hear some of the strangest things on the news about how people keep the oddest animals for PETS to live with them OH MAN. I've heard of some WILD off the wall ones I just think WHAT ON EARTH are they thinking don't they KNOW them are NOT GOOD pets. O.K lets take for one people have snakes right? or even SPIDERS, how bout wild dogs like a Hyena wolves coyotes these AREN'T good pets. I've even seen people with apes & Gorilla's & omg but folks lets be REAL here REALLY that's not right we don't need to make these a pet when their not. I think those that have them kind of animals need something to do in their lives & think about what they are doing cause that's just not normal folks. Check this out & tell me something JUST isn't right here I mean good lord please wake the hell up & get yourself a PET that won't eat you.

Thousands of dangerous animals are raised illegally in homes across the U.S. For more, click here: http://abcnews.go.com/Blotter/wild-things-door-dangers-exo...
10 responses


• Greencastle, Indiana
15 Jul 16
@Marcyaz
it's crazy I know just like the rest of the things going on in the world everyone done went completely crazy on us

• United States
16 Jul 16
@sugartoes
You have that right people are doing crazy things and becoming crazier by the minute.

• Greencastle, Indiana
16 Jul 16
@Marcyaz
by the MINUTE hell try by the SEC it seems like how is it said there's one born ever min? well there you GO.



• Greencastle, Indiana
15 Jul 16
@akalinus
ha ha ha those won't hurt you or kill you but we use to catch lightning bugs when we were kids

• United States
15 Jul 16
@sugartoes
Yeah, my kids did it, too. They put them in jars and enjoyed their 'lamps.' I made them let the bugs go after a while.

• Canada
15 Jul 16
One of the girls at work said she wanted one of the cougar cubs my wife saw earlier this week as a pet. For the time being she has settled for a fish. In the past she had a really big dog and she'd do that again if she was in an apartment where it was allowed.

• Greencastle, Indiana
15 Jul 16
@koopharper
O M G I hope she STAYS with the fish, cause them BIG WILD cats can really kill you if they're not taken care of right. I'd like to have a black panther too but I don't think that would be the right thing to do to the cat OR myself am I right?

• Canada
15 Jul 16
@sugartoes
Her dream is to become an animal behaviorist. She doesn't believe it will ever happen. There is an emotional element in this for her as well. Her very big dog kept her alive during a very dark period in her life. The concept of having a pet that would keep anyone from messing with her has its appeal.

• Greencastle, Indiana
15 Jul 16
@koopharper
pets as a dog or a cat is ONE thing but a wild animal is ANOTHER but yeah I can understand how this would be a safe haven for her as well too

• Perth, Australia
30 Aug 16
@sugartoes
That is just ridiculous! Makes me so friggen angry! I think it's fine for people to adore animals so much that they want them as a pet BUT to actually go ahead doing it is wrong. I often say I wish I had a pet monkey or a raccoon but I don't actually want that to happen. The idea is fun but I wouldn't be selfish like that. To take sweet animals away from their real homes and to be put into a human home. Humans lives in houses, wild animals live outside!

• Greencastle, Indiana
30 Aug 16
@VivaLaDani13
I hear ya that's my thought too, I want to have a black panther but to REALLY OWN ONE are you SERIOUS? no thank you their not house pets DAH??

• United States
15 Jul 16
I don't know why anyone would want to have one of any of those as a pet. They should be left out in the wild where they are supposed to be.

• Greencastle, Indiana
16 Jul 16
@Susan2015
well that's a GOOD question but the answer to it is WAY to hard to answer but I DO have to say your RIGHT

• United States
15 Jul 16
The U.S. Fish and Wildlife Service is in charge of curtailing the illegal raising of dangerous animals, but as most government agencies, this agency has not put an end to it.

• Greencastle, Indiana
15 Jul 16
@Corbin5
seems like there's A LOT of things the "GOV" don't do these days but sit & collect off the poor & get people KILLED like we are.

• Green Bay, Wisconsin
15 Jul 16
That's simply crazy. Those animals belong in their natural habitat or a zoo not in people's homes.

• Greencastle, Indiana
15 Jul 16
@just4him
I do agree with you I wouldn't ever want to keep a wild animal away from what god intended for it to be as WILD & to stay wild.

• United States
15 Jul 16
I guess that is good advice. Get a pet that won't eat you. I think people get all wrapped up in the pride of owning something. Not good.

• United States
15 Jul 16
Exotic animals shouldn't be pets (just my opinion)