My sister and I both want new machines.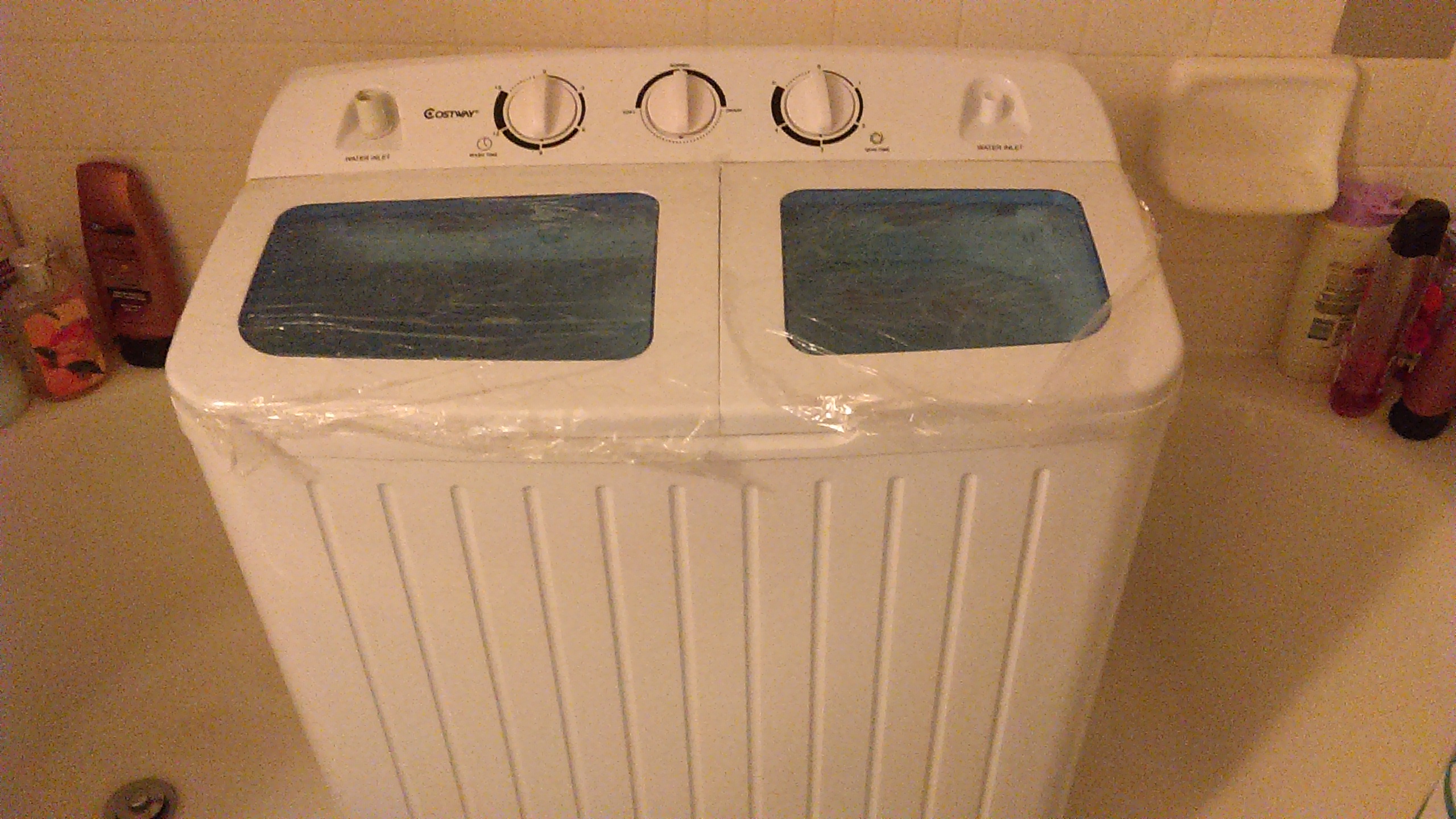 United States
July 17, 2016 6:26pm CST
Here is the largest mini washer on amazon. I am ordering one for myself being that it holds more clothes.. I was giving my little one to my sister and she would buy a spin dryer. However,today I told her how much better the big one would be for the both of us. Since she is doing a little bad right now I offered to buy it and she pay me back half when she is able. She was very happy about that offer. I did the same thing with someone else who never paid me. lol but that is ok.. I can't do anything else for anyone who does that. Well,I need to get mine first and hers right after. I need to budget for the both of them with other stuff. She is going to be the last member of the family to have a machine. My mom,sister and brother have one. As well as my daughter who can't see life without it. I just need to figure out where to store it for it's much bigger. I am thinking to make it look like a junk pile with clothing on top of it. No one would know it's washe. lol good right..
5 responses

• Worcester, England
17 Jul 16
I've seen you post a lot about buying various machines. I don't know if you have these sites over there but here we have cashback sites...I'll give you a link to one in the UK purely so you'll know what I'm talking about ...it isn't available in the US. Basically you sign up for a cashback site...then you buy something through that site but from the actual retailer. You pay just what the retailer asks but you get cashback from the site. I've done it a lot over a few years and have saved a few pounds...maybe if you looked into it you could save a few dollars. Remember this link is just an example and isn't available in the US...don't know if you'll even be able to look at the whole site but if you are it will be worth you doing research and finding similar US sites.

TopCashback is the most generous free cashback and voucher website. Save money on purchases through thousands of merchants online and in-store.

• United States
18 Jul 16
That is what I get shopping through the swagbucks apps to get all those gift cards I will check though to see if I could find something like this. It could be awesome for a frequent shopper like me. as always thanks for the help.

• Worcester, England
18 Jul 16
@sharon6345
no probs. tomorrow I may have a look and see if there are similar US sites and if so I'll send you the link.

• United States
18 Jul 16


• Toronto, Ontario
18 Jul 16
I have been looking at one and saving my gift cards. I hate sharing a machine or going to the laundry mat.

• United States
18 Jul 16
Ricki your going to love having you own machine. I went to the wash house and as I went to put my cothes in the dryer. a used condum was inside. I took my clothes home and got a ride to take me to buy my first $500 washing machine. It was a portale so it was expensive. I did not care.


• United States
18 Jul 16
That is the funny thing. When I say junk pie I mean clothing laying across the top. LOL I cna sure do that to hide my machine. yes I can.


• United States
18 Jul 16
That is just what I plan to do with it or make room in a closet.

• Roseburg, Oregon
18 Jul 16
Yes you will have to hide it. Can you put a biog blanket or sheet over it.

• United States
18 Jul 16
That never crossed my mind at all. I sure do have something to put over it. Thanks for asking that.