Losing the battle...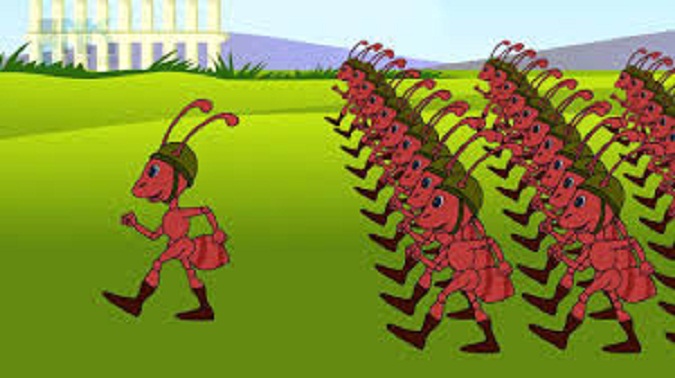 United States
July 17, 2016 6:32pm CST
The ant army has returned and it seems they have the upper hand in this battle. A week or so ago I made ant killer. After one day, the enemy ranks were practically demolished. There was a straggler, here and there, but I assumed their Queen was dead and that I'd soon have my kitchen to myself again. I was wrong. The ants started marching forth two days ago in an attempt to re-capture my counter. So I glared and whined...and then I made another batch of ant poison. It's been sitting for two days and the blankety-blank ants are ignoring it! It seems this batch of warriors aren't interested in sweets. They disregarded the empty ice cream container left on the counter last night and they shunned the root beer bottle dregs. I can't lose this fight! I must prevail...but I'm at a loss as to where to launch my next attack. How do you defeat an enemy that won't take your bait?
3 responses

• United States
17 Jul 16
With diatomaceous earth. I'm going to have to mix it in with my orchid potting mix, as the ants around here have decided to colonize one of my plants. Even soaking them to water them hasn't convinced them to leave, although they'll grab their eggs and leave for a bit until the pot dries out.


• United States
17 Jul 16
Just sprinkle it all over the counters...? Will they just move to another part of the house or will they take it back to their hive and poison the hive? Last year I found a huge nest of them outside, in a big barrel-pot. The pot only had dirt in it...no plants. I think we poured boiling hot water on them. Buuut...I don't think that'd be good for the plant...

• United States
17 Jul 16
@Genipher
Yeah, my husband suggested that. I had to veto the idea because I actually like my orchids.

The diatomaceous earth isn't actually a poison. It's the fossilized remains of tiny marine critters, from what I understand. Some types are food grade, meaning that they can be ingested by humans with no problems whatsoever. Because of the way diatomaceous earth is, the ants (and other bugs) will walk through it. Because it's mostly silica, it's extremely sharp. The particles will damage the bugs' carapaces, and it will cause them to die. The thing is that it doesn't work like a bait, so you can't just leave a bit out for them to take back to the nest. I think I've heard that they will carry particles back and pass them on to other ants through contact, but I'm not sure if that's actually what happens or not.

• Canada
17 Jul 16
Diatomaceous earth is a good solution. They won't bring it back to the nest though. It won't kill the queen. I believe they will try to avoid the stuff.