Art can be inspiriational or just funny to look at.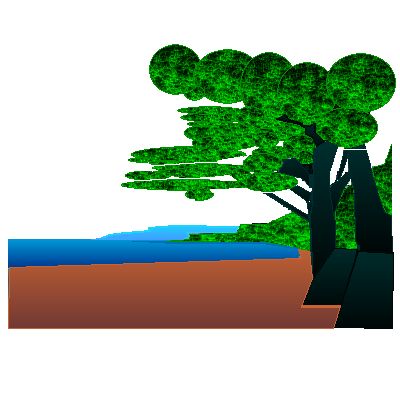 Dallas, Texas
July 18, 2016 11:24pm CST
Take a look at this pic I did of a basic landscape using simple shapes and textures. I used to get into using Corel Draw 5.0 a lot but lately I have not been able to use it with my new computer because it has been upgraded to a newer version. Will I ever obtain the new version of Corel Draw? It is one of my goals for the near future. Yes when I do get it I will be able to start doing more computer art.
5 responses

• United States
19 Jul 16
I could never do that. You did great! The artwork came out looking lovely!

• Dallas, Texas
19 Jul 16
Thank you very much. I did this many years ago. It has been so long since I tried any thing new lately but thought it might be a good thing to share some of my older art.

• United States
21 Jul 16

• United States
19 Jul 16
I don't know about anything like that on my computer. It's nice though.

• United States
19 Jul 16
That is so cool. I didn't know you could use computers to draw.

• Dallas, Texas
19 Jul 16
I find Corel Draw to be about the best for both beginners and advanced artists. Of course there is adobe photoshop elements 12:

Make the change from Creative Cloud Photography plan and get the world's best image editing tools - Photoshop CC, Lightroom CC and more.

• Philippines
19 Jul 16
Wow, very nice artwork you made. Refreshing to look at.