So Far So Good!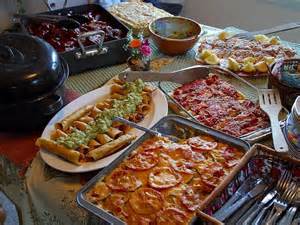 Beckley, West Virginia
July 21, 2016 3:13pm CST
Today so far has been much better than yesterday!! Yippee!!! I found a turkey breast on sale, so I have decided to fix it for supper and take my grandpa some of it. He loves turkey. I also decided to make a bread pudding to take him for dessert. He doesn't really know how to cook alot so whenever I fix something good I always like to take him some or little treats. Especially since my grandma passed away a few years back. My mom and I take turns taking him things. He really enjoys it. I haven't decided which he enjoys more the food or the company. I know he gets lonely all by himself in that big house being alone, after all him and my grandma were married 56 years when she passed. Well I have to go for now. I got more cooking to do. I will write more later.
6 responses

• Green Bay, Wisconsin
21 Jul 16
That's a wonderful thing to do for your grandfather.

• Beckley, West Virginia
22 Jul 16
@just4him
Yes, and I really enjoy doing it for him.

• Beckley, West Virginia
22 Jul 16
@skysnap
Yes it was a great day. I hope you had a great one as well!

• United States
22 Oct 16
I love turkey! Can't wait to have some. Your picture of the food looks so yummy. I love that you take your grandpa food. I miss my grandparents. Mine were married over 50 yrs. Grandma was so sad when he passed. We ate a lot of meals with her afterwards. But now she is gone. Good job!

• Beckley, West Virginia
24 Oct 16
@jwlsmacray
Thank you! Yes, my grandpa has been so sad after my grandma has passed and recently we have eaten a lot of meals with him. Which in his place I guess I'd be sad and lonely to after being with someone 56 years and then them no longer there,

• United States
22 Jul 16
That is very sweet of you to do that and sure that he appreciates it.

• Beckley, West Virginia
22 Jul 16
@Susan2015
Thank you and yes he really appreciates it. It makes his evening to see me coming.

•
22 Jul 16
I love looking at those food. I want some.

• Beckley, West Virginia
22 Jul 16
@rina110383
If I could I would give you some as well but I can not over the internet! LOL!

• Beckley, West Virginia
22 Jul 16
@nomus24g
Yes, it was really good even if I say so myself!