English Language and English News reader for me !!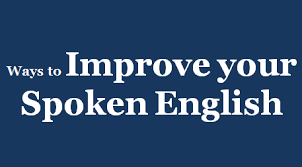 Shillong, India
July 22, 2016 6:24am CST
We believe, schools are foundation for our future life along with our family. Looking back my past days I remember how I read any books and chit of newspaper to improve my English conversation skills so that my reading will be faster and pronounce like news leader. During our school days, English News reader our example every children give best to learned and try our best to speak like them So here are the list I think I start reading ; 1. Chacha Chaudary Comic 2. Twinkle ; try to understand story by looking at the pictures 3. English Newspaper whether you know the meaning or not. 4. English Magazines 5. Short stories which contains fulls of fairy tales and some suspend & adventurous stories 6. Then later on start reading Archies 7. Reader Digest, Other magazines etc. When we are childhood whether its parents and teachers always says that have you watch English new. You should be speaking like them... Now when I think about it I feel like laughing how we think that New reader can read fast within a stipulated time Alas! We did not know how the news reader do... They also read by seeing every line. I don't think so they memories it
7 responses

• Philippines
22 Jul 16
Its the determination and will that really pushes us to what and where we want to be.


• Shillong, India
23 Jul 16
I agree with you.... We need to learn languages to communicate with other person

• Kingston, Jamaica
23 Jul 16
@psanasangma
we may speak a dialect or slang on the street, but we need to speak a known language well to be understood.

• India
7 Sep 16
Very true...you did a good job by reading.

• United States
22 Jul 16
You really have worked hard to learn English. I need to work hard on my Spanish since I do not have opportunities to use Spanish on a daily basis.

• Shillong, India
23 Jul 16
Living in India being in diverse culture we really need common language to learn

• Hangzhou, China
22 Jul 16
When I started to learn English, it was during the time when I was at junior middle school. I remember my first English teacher asked us to recite all the texts in our textbook. And we were not allowed to leave the shool if we could not recite the text we learned in the same day. I appreciate my first English teacher, from whom I learned a lot and developed my sense of language by reading and reciting the texts. Later when I was at senior high school, my English teacher taught us a lot of grammar and I learned a lot from him. My English teachers were great and they left me a very deep impression till today. Thanks for your discussion. Good day.

• Shillong, India
23 Jul 16
Thats nice to hear from you! Yes teachers play an important role in learning English when we do not speak English


• United States
22 Jul 16
That is wonderful! Way to go!