Menthol Addiction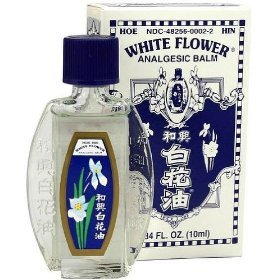 Philippines
July 22, 2016 8:08am CST
I like menthol so much but I don't smoke cigarette. I love menthol candies, mentos and Judge chewing gum so much. I also love Close up because the menthol in their toothpaste is intense, just enough. Some toothpaste have less menthol some have excess. I also like the menthol in my feminine wash so I always buy Ph care cool wind. But what tops them all is that I'm addicted to sniffing and inhaling medicated oil. I like the smell of the White flower oil but I find a cheaper brand, an imitation called Fresh Flower. It's gentle on my nose. I empty bottles of this oils. Nothing bad happens to my nose so far but I can't live without it anymore. I always want to sniff them, it's comforting.

5 responses

• Philippines
22 Jul 16
I think its really addictive, my wife is so addicted to inhaler, even my son. I told them to not but they still sniff it.

• Philippines
12 Aug 16
I also know of a classmate who loves vicks inhaler even if he does not have colds.

• Philippines
22 Jul 16
i remember when there was only hall's and storck menthol candy, but now there's so many brands. no, i don't like menthol or minty toothpaste, shampoo, and feminine wash. i can tolerate some ointments for muscle pain and i've learned to like mint chocolate.

• Philippines
12 Aug 16
I don't like mint chocolate because it taste weird. I like menthol chewy gums.

• Philippines
14 Aug 16
@averygirl72
at first it felt like eating vicks, but i learned to like it.


• Philippines
12 Aug 16
It's good for stomach ache. I had stomach ache and just use the white flower oil and it was relieve.


• Philippines
12 Aug 16
Yes it's not as bad as other addictions.

• United States
22 Jul 16
As long as the addiction is not harmful, then all is well!

• Philippines
12 Aug 16
All is well nothing bad happens so far.