Why I think some people like Trump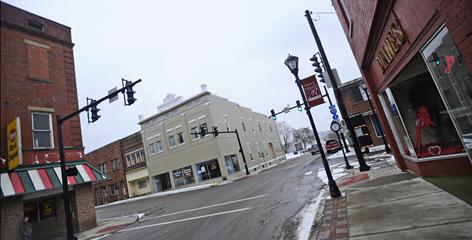 Kingston, Jamaica
July 22, 2016 11:21am CST
Many years ago, I visited a city in South Dakota. It was a 'Factory Town'. That is, a factory making products which ran 24/7 opened in this empty area, and employed a lot of people. The people came, and houses were built for them and after a time, they bought land, built their own houses. There was construction firm, gas stations, Diners, schools, doctors, lawyers, teachers, bars, all sorts of places and professions to serve this town which existed because of that factory. The owners of that factory figured out they could pay less if they moved the factory to Asia. So, they closed the factory, everyone who worked there lost their jobs. Bars closed, diners closed, lots of businesses closed, because there wasn't many customers, since so many people lost their jobs and couldn't find another. People began leaving the town, looking for work elsewhere. They couldn't sell their houses, because no one wanted them. A whole town died because the factory moved. I'm sure all those people who worked at the factory, who were children of people who worked at that factory, and grand children of people who worked at that factory will vote for Donald Trump.
8 responses



• United States
22 Jul 16
And why exactly did she have to do anything when her husband did something like that? She wasn't the one cheating. She didn't have to get involved with that. Instead, she stuck by his side and continued her political career.

•
22 Jul 16
@zarlamain
cover up the way she did for her own political career is the part in question.


• Redlands, California
22 Jul 16
You are mostly right, but do not see how Trump would change those things. He will in fact just do the same thing, but probably more enhanced if it makes him more money. He has a history of only helping himself. He sells to people who have already made it in life. They need no help from him which makes it very easy for him to capitalize. He in fact kicked out many poor people out of their homes to make many of his buildings.

• United States
22 Jul 16
I agree with you. I also think that with his business sense, he'll be able to lower the national debt which is silly.

• United States
22 Jul 16
@tallawah
I don't expect much either. He's just making lies to attract voters and is very vague with his policy plans. For instance, how exactly is he going to build that so called wall? He's very vague about that. He states that he will make the Chinese or the Mexicans build it, but why would they do that? Why do they even have to do that? Also, he's so into creating labor in the US, so why would he hire labor from other countries to build that so called wall? He should use Americans then. His policies are vague and senseless. And of course, he even states that he loves the uneducated.

• Kingston, Jamaica
22 Jul 16
@zarlamain
he reminds me of Student Government. One of the candidates promised 'No Homework on Friday!" and people voted for her. There was homework on Friday. He knows the people are stupid.


• Moses Lake, Washington
23 Jul 16
I know. Some folks seem to think that there is a Santa Claus and a Super Man hero to bail them out of their deeply sad situation. I've seen desperate places and yes, its sad but somebody will be paying more taxes if the hungry want to eat. It won't be one human suddenly working magic.

• Moses Lake, Washington
23 Jul 16
@tallawah
What a science fiction novel come into reality scenario.


• United States
22 Jul 16
Yep, if you are jobless or your children are jobless then Trump is the likely choice. If you do not want to be killed by Islamic Terrorists, then Trump is the likely choice.


• Bunbury, Australia
23 Jul 16
It will be a few months yet before we know the outcome.