What kinds of soup do you like the most and will you cook it or just have it in the restaurant ?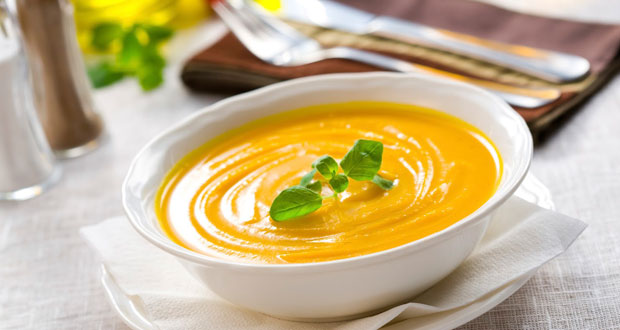 Hong Kong
July 22, 2016 12:04pm CST
I enjoy soup very much especially when I will eat something like a salad , a pizza , a steak , fried chicken or anything that I like . I like pumpkin soup and mushroom soup very much.Sometimes, I do enjoy cook it by myself and it is a happy experience to cook something you like and enjoy it by yourself or with your family members. Although the soup from the restaurant are sometimes good stuffs but it is quite expensive as well. Sometimes, they will use those can soup such as campbell and I don't think it is a good idea. how about you? Share with us ?
4 responses

• United States
22 Jul 16
I like tum yum soup which is a spicy Thai soup with shrimp. I have it at restaurants.

• United States
22 Jul 16
I like tortilla soup when we go out to eat, It is so yummy! When I am at home I like the caldo mexican soup sometimes I will make it and sometimes my husband will, It is similar to a pot roast but different with Mexican vegetables In the winter I like potato soup, I also love mushroom soup


• United States
29 Nov 16
Mom and I enjoy creating soups from strange stuff like Butternut Squash soup, or Zucchini soup, or even a carrot soup every now and then. Our favorite is home made ones like our Mushroom Navy Bean, Garlic Potato, and Creamy Turkey noodle !

• Hong Kong
30 Nov 16
Sounds interesting soup and taste special


• United States
30 Nov 16

•
22 Jul 16
There are all kinds that I like and I usually make my own. I love making them in the crockpot and let it cook all the time the taste is amazing and makes the whole place smell so good. Two of my favorites are beef n noodles and butternut squash soup.