Dying To Belong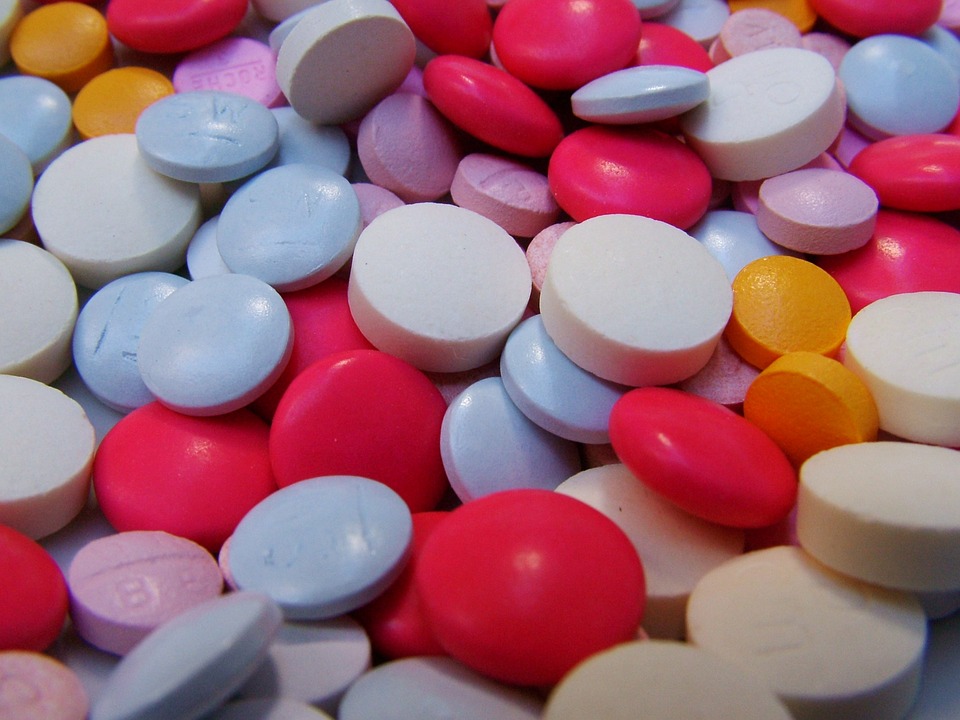 United States
July 22, 2016 1:58pm CST
Earlier today I read a post called "The Shock of Our Lives" written by Deborah K. Mitchell also known to us as @Corbin5 It was heartbreaking. My heart goes out to her and her family. Her 12 year old niece of he cousin died after attending a Pharm Party. This poor child died after overdosing on Benadryl. This is a drug that is taken by many for sinus and allergies. Unfortunately this type of thing is happening more often in the last few years. Pharm Parties are when the kids gather up all the medicines they can get their hands on and put it in a bowl and mix them together. Then each person takes a handful of these pills. There is everything you can imagine mixed together. I believe that there are kids that have a death wish but I don't think that they are in the majority. I believe they are the ones that start putting the pressure on their peers and up the pressure by getting other children to play along. We have to find a way to help these kids to resist peer pressure. I know it's hard, that many go along to be accepted but there has to be a way. I don't want to see anymore children die because they want to be part of a crowd.
8 responses



• United States
22 Jul 16
It really scares me. I have an 11 year old daughter who will be entering middle school and I've heard of about some of the things that go on at this age. Yikes. I'm trying to be open and frank with my daughter about these issues so she can make good/better/informed choices - but even still I worry.

• United States
22 Jul 16

• United States
23 Jul 16
@HazySue
I did do just that . . . I read
@Corbin5
's post to her - and to Hubby as well. It's shocking and sad - I just don't know how kids get caught up in these risky "games" but obviously it happens.




• United States
22 Jul 16
That is tragic as well. Have almost lost ones close to me on more than one occasion.

• United States
22 Jul 16
@ElusiveButterfly
it is always tragic when we lose a loved one to something that could have been avoided.


• United States
22 Jul 16
In the past I have seen that parents have agreed together not to let their children have unsupervised parties at their homes.They have made a social contract with other parents to be present at all parties in their house and to not allow their children to go to parties at houses that are not in the group. I believe it helps. That does not mean parents sitting in the room, but it does mean parents knowing the kids who are there and what the activities are, and popping in randomly.

• United States
22 Jul 16
@GardenGerty
that is the biggest part of parenthood. You have to know who they hang out with, where they are, and when they will be home. It certainly isn't easy. I think that there are many parents who give way to much freedom to kids.

• Boise, Idaho
23 Jul 16
Young people need to be nurtured and loved at home and maybe they won't be so quick to go find their kids in such horrible ways. Sad about this poor child.


• Boise, Idaho
25 Jul 16
@HazySue
.....a parenting technique I totally agree with is Love and Logic. It teaches that the parent lets the child make a few mistakes and see what their consequences are after they have been taught the basics.. Great books! We went to their parenting classes back a few years and they are wonderful.

• United States
25 Jul 16
@celticeagle
it is a good teaching and parenting technique. We can't shield them from making mistakes, it's how they learn. You can hope that they make small mistake and learn from them before they come across a problem like peer pressure at a Pharm party.

• Boise, Idaho
26 Jul 16
@HazySue
.....Our roll as parents is to teach them right and wrong and then set them up to be independent.


• Bunbury, Australia
23 Jul 16
I read that discussion too. It is so heart-breaking. I guess most of the kids don't think anything 'bad' will happen. It's hard to know what to do about it.

• Bunbury, Australia
25 Jul 16
@HazySue
They certainly don't seem to take much notice of any warnings from others.

• United States
22 Jul 16
Just tears your heart out to hear these stories. Broke mine to read her post.

• United States
22 Jul 16
@ElusiveButterfly
it broke my heart too when I read it. I just could not get it out of my mind.

• United States
23 Jul 16

• Lenox, Georgia
22 Jul 16
It is so very sad, I read that and it was heart breaking. I think it will take more parents staying involved in their kids lives.

• United States
24 Jul 16