Storm Damage Photo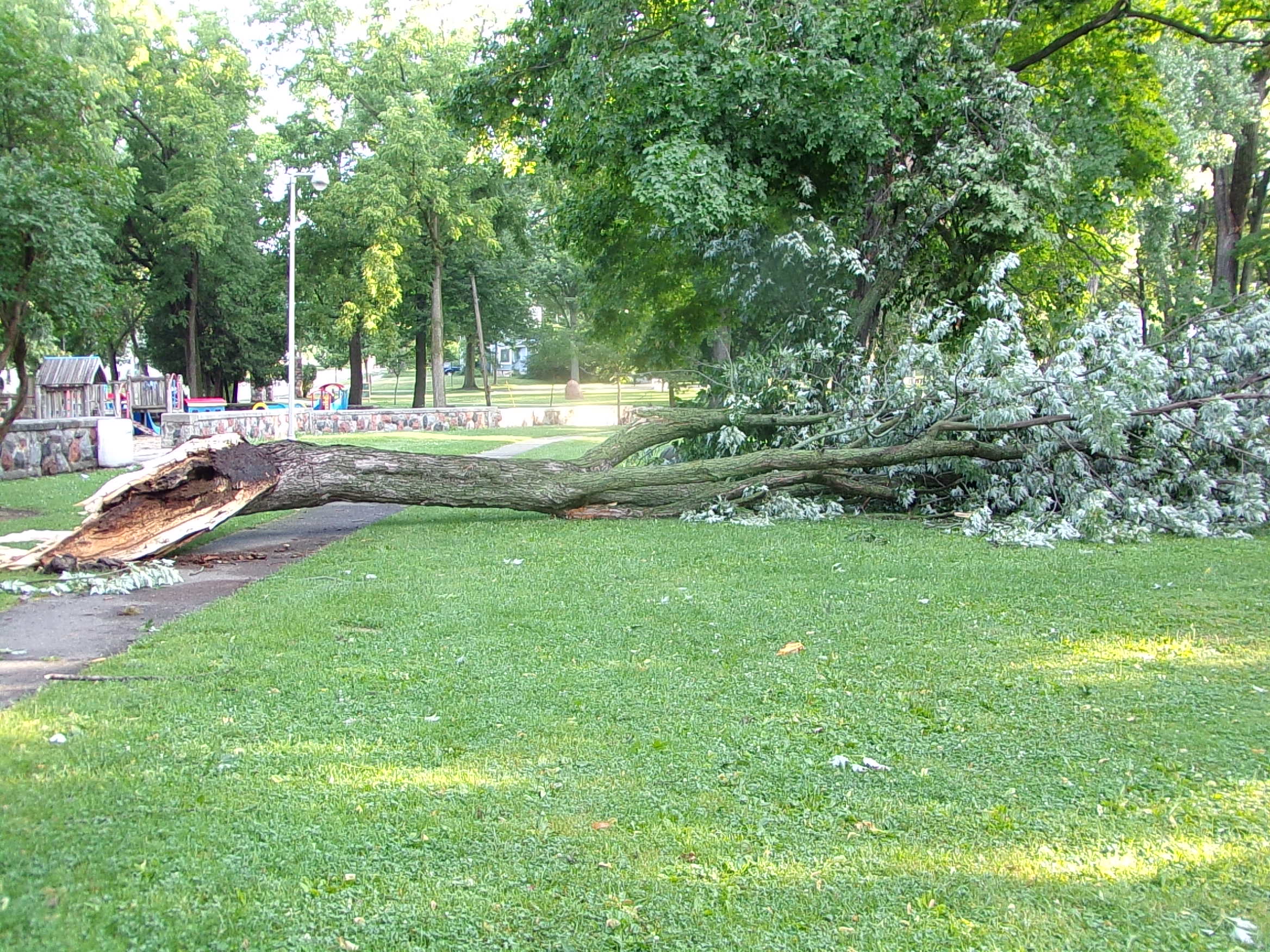 Beaver Dam, Wisconsin
3 responses

• Gainesville, Florida
22 Jul 16
Wow, that's a pretty large-sized branch that came down. Hopefully, no one was hurt!

• Beaver Dam, Wisconsin
22 Jul 16
I'm guessing the park was empty by the time the storm hit (it was pretty dark out and I'm sure people fled for cover). Wouldn't want to be standing under it, that's for sure.

• Gainesville, Florida
23 Jul 16
@srhelmer
Yeah, thank goodness that happened at a time when there wasn't any people in the park!

• Bunbury, Australia
23 Jul 16
That is a big limb. If it was anywhere near us we'd be cutting it up for firewood.