Mom duties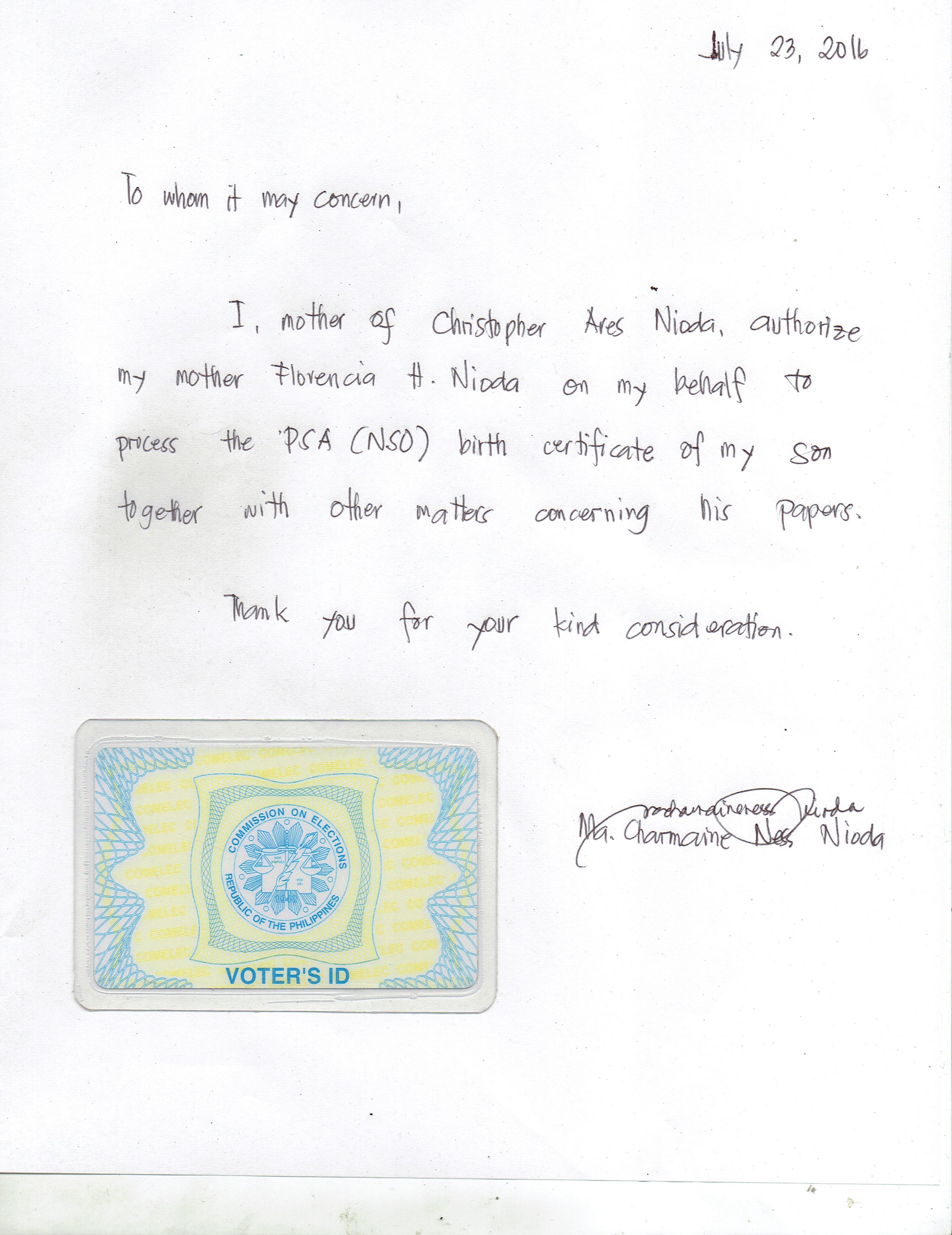 Philippines
July 23, 2016 3:26am CST
Last Monday, my mom called me to inform that she is not allowed to process and claim my son's birth certificate. That's the new rules according to the Philippine Statistics Authority. So, she ask me if I could process it myself. Mom duties. I was thinking, if I do it myself, then it would be hard for me. I have to bring my daughter with me, fall in line and wait for hours. Not to mention traffic and to commute. So, I asked my mom if I could just send an authorization. And said, its accepted. Whew! that's what I'm saying. I scanned an authorization and send it to her just a while ago. Hope that process would be ok then.
5 responses

• Philippines
23 Jul 16
The authorisation letter should be accompanied by your ID.

• Philippines
23 Jul 16
Yes. I had scanned it separately.Would that be ok? Or I should re-scan it?

• Philippines
24 Jul 16


• Philippines
23 Jul 16
Yes. Thank you. My mom is really thoughtful and a super mom to mention. My son's living with her at the moment and his school requires it for him to join a contest.

• Beaconsfield, Quebec
23 Jul 16
@cromainer
You must appreciate the help that she gives you. My mother-in-law helps a lot too, and it's nice. It does make things a little easier. Good luck to your son in the contest.


• Philippines
23 Jul 16
Yes, it could be if there's an authorization letter.