Good Ole Summertime!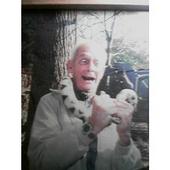 Virginia Beach, Virginia
July 24, 2016 1:22pm CST
Due to all the natural aches and pains that come with old age, I still feel much younger in the Summer time. Unless, of course the temperatures get TOO "summery". When they get close to the triple digits and above, there is no more hot air. Just hot. No air. Or, let's say, not enough oxygen for my antique respiratory system. Other than that, I love Summer. It is so much easier to stay comfortable. Some of you have heard me say that I don't wear shorts anymore because I've been told that it looks like I'm riding a chicken. I like to go bare foot as well but had to quit that when folks started complimenting me on my alligator shoes. It was bad enough when I reached down to pull the wrinkles out of my socks only to discover that I'm not wearing any. Thank God for an air conditioned home. I don't think I could survive the heat as well as I used to. Can you?
7 responses

• Malaysia
24 Jul 16
It's good that you love Summer. You can always ignore what others say, but just enjoy the good time. I am staying in a tropical country, where almost everyday is hot. Though I can't afford to turn on the air conditioner all the time, I always wonder how I could stand the hot sun and still went outside when I was young. Have a good day!

• Centralia, Missouri
25 Jul 16
I dont like the triple digits either lol

• North Myrtle Beach, South Carolina
25 Jul 16
I don't mind the heat so much, but the humidity is horrible. I guess that is the price we pay for living at the beach.


• United States
24 Jul 16
The older I get, the more the heat bothers me. Old injuries ache a bit more with high humidity for me now. Oh well, I do like the flowers and all the green.


• Tucson, Arizona
24 Jul 16
@uncle
joe i have discovered that as i grow older i don't really care what other people think or say. so joe just be your self and enjoy life..