Do you know what this is?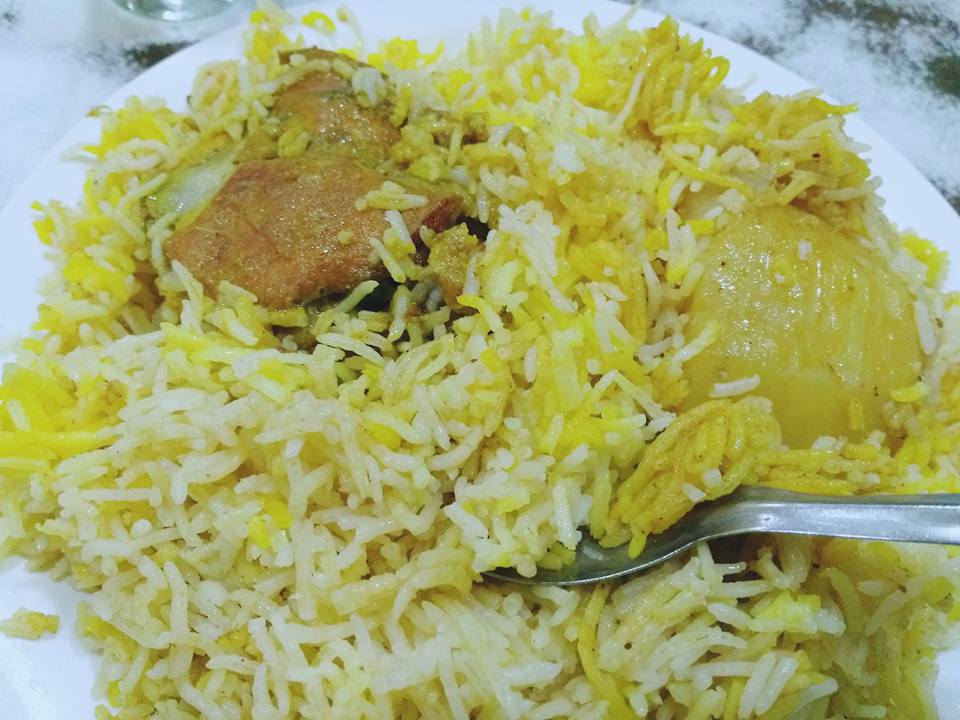 Kolkata, India
July 25, 2016 2:20am CST
How many of you recognize this dish? How many of you have eaten it, cooked it? This by far is the yummiest dish in India. It is known as BIRYANI. If you have not had it, then you really are missing out on something that looks so simple, yet so extremely delicious. Here we get three types of Biryani - Chicken, Mutton, Beef. And for vegetarians some restaurants prepare vegetable biryani as well. For those of you who would like to try it, I am pretty sure there are Indian restaurants where you live, go give it a shot. But I am also a wee bit sure that it wouldn't taste as good as it does here!
6 responses

• Kolkata, India
25 Jul 16
@Ritu96
Oh great my mums sister is from Haryana. :)


• United States
28 Aug 16
I knew what it is! I have never tried it before.

• Kolkata, India
28 Aug 16
You must try it. It's extremely delicious!


• Kolkata, India
25 Jul 16
You may come across some restaurants that prepare authentic biryani but thats if the Chef is from India :)

• Manchester, England
25 Jul 16
@cxndie
A lot of the chefs in the 'Indian' restaurants in the UK are actually from Bangladesh. My wife's father was a chef from Bangladesh who spent most of his time in the UK working in Indian restaurants. Most of the dishes on Indian restaurant menus over here have been modified to cater for the UK taste buds I believe.


• Kolkata, India
25 Jul 16
yes thats right. I feel so lucky because where I live, there are 3 restaurants that prepare some amazing biryani.

• Australia
25 Jul 16
You are correct.. Biryani is yummy, but I have only ever eaten western style (read totally watered-down version). I am quite sure that the dish cooked authentically in it's home country would be more delicious. The best Char Kway Teow (not sure of spelling) I ever had was in Penang. The worst was here, in the town I live in, in Australia. And the best Thai food is found on the street food stalls in Thailand, not anywhere in Australia. So......we could probably serve you up a nice lamington, but thats about it. I love the fact that Aussie food has had so much influence from other countries, otherwise we would have a very bland cook book indeed.

• Kolkata, India
25 Jul 16
I've never tried Australian food although I do have family in Australia but they take masalas etc back from India to cook there. Thai food i really like and it's really spicy. However Biryani is best in India. You are welcome to come anytime :)