Rajani The Legend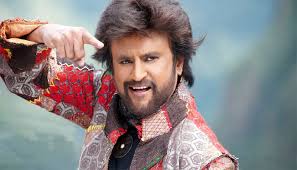 Cochin, India
July 25, 2016 11:09am CST
Only some of the heroes become legends. Rajanikath is one of that genre. He commit Cinema only one in two or three years. But it becomes huge hit. He is more than 60 years old , and he is only one performing well in this age. He never commits any ads as the other actors did. 50 % of his profit goes to charity. And he separate his glamour role and personal life. In personal life he has no costumes or make up bald and white hair and beard and no fear to mingle with public. Recently his latest movie released all over world...KABALI
5 responses


• United States
25 Jul 16
He sure looks good in that photo!

• Green Bay, Wisconsin
26 Jul 16
He sounds like a very good person. But you make 60 sound ancient. You must be very young. I'm over 60 and don't feel ancient most of the time. Only when I'm chasing after toddlers.

• India
25 Jul 16
He is a great and renowned actor worldwide. He has remarkable spark in Southern India.