Adventures on our trip. What not to do on a vacation with small kids.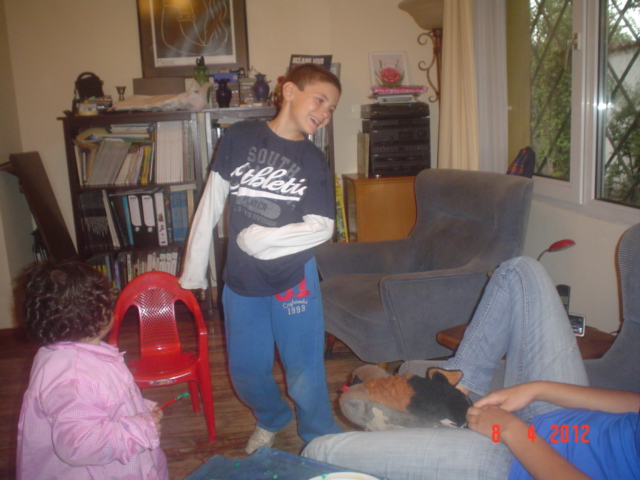 Chile
July 25, 2016 8:21pm CST
This vacation was wonderful for all of us, but it taught us (the adults) many things about what NOT to do

The first thing we did upon arriving was to go to a supermarket. We did the super exactly the way it shouldn´t be done. I placed in the cart a lot of food I thought the children would love and Claudia thought that they were all for me. We did not ask the other if the kids loved or hated this or that. When we reached home, Vicente said that he hated cheddar cheese and Claudia told me that none of them ate mayo (that was false, but she did not explain the exceptions). As it turned out, we bought some food that we did not eat during the 2 weeks and we had to buy some food at the mini market later at a bigger price. That wasn´t the only problem though. We should have made a list and I should have gone alone while Claudia stayed at the swimming pool with the children. The kids were bored after another plane ride and at St. Maarten taxis charge for every passenger. Thus, is we took our family anywhere, it was 4 times as if I went alone. So, after two more days and when we were friends with the mother of Sofía´s friend, we discovered that the way to do it was to rent a car.

4 responses


• Chile
27 Jul 16
I´m sure that other problems will arrise though.

But now, at least, know that I have to be prepared for problems. And for relating with another generation too.

• Palisade, Colorado
27 Jul 16
@marguicha
So true. You will have fun no matter what happens.

• Bunbury, Australia
26 Jul 16
All this is telling me that you'll just have to have another holiday soon so you can put all you've learnt into practice!


• Chile
26 Jul 16
That would be a good idea. But my daughter and I will have to save money first



• Chile
26 Jul 16
And I also discovered that even eggs tasted different from the ones I eat here. Different hormones?


• United States
2 Aug 16
I don't have kids but I know that you shouldn't do anything with small kids that involves waiting a long time to do it. Small kids are normally impatient.