A regional commander of Terrorist group LeT of Pakistan has been captured today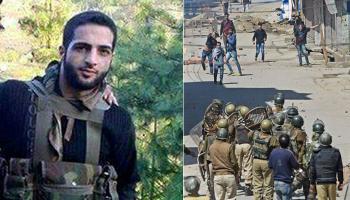 Hyderabad, India
July 26, 2016 11:44am CST
In a great hunt for the Terrorists a regional commander belonging to LeT has been caught by the Indian Army. Now, it clearly establishes that the Pakistan is a breeking centre of terrorism. What answer Mr. Shariff got now.? Can he say that the commander caught is not a Pakistani or the LeT is not a terrorist group of Pakistan? He has been transfixed now. He has been exposed both in action and word. Now, this is the time to teach a lesson to Pakistan. It is the time now, for all E.U. nations join hands with India and wipe out the country (on this Martyr's Day of Kargil war) from the world map. What do you think myLotters?
2 responses

• Kiryat Ata, Israel
26 Jul 16
Every terrorist who supports killing innocent people must die and sooner the better. Even if supports killing by saying just words. Words have power because they give support for potential terrorists to murder. What is the LeT group all about ? What do they want from India ? I wish them a good and a long suffering until they all die.


• Kiryat Ata, Israel
26 Jul 16
Lashkar-e-Taiba, they are a terrorist group that attack at India. They want to annihilate Hinduism and Judaism. I hope all of E.U and the united kingdom will join hands to destroy all of the Islamic terror groups. Don't worry, the E.U lands start to understand what is the horror of terror attacks.