Do you watch "Big Brother"?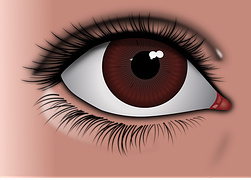 United States
July 26, 2016 6:51pm CST
I sometimes hesitate to tell people about my guilty pleasure because so many find it a complete waste of time. That's okay, since I realize it and actually embrace it! I find it an interesting study of people, although that part of it seems to be falling by the wayside now that more and more people get on the show in order to be "found" by some Hollywood agent. Instead of that, what seems to be happening on this show more than anything else, is real relationships! There have been a few marriages and I understand that two babies are on the way now from the first two couples who got married. This season, most of the cast seems to have coupled up. Thankfully, they are mostly just sitting together and talking rather than doing anything that would upset their parents! However, this season the language, that used to be "bleeped out" has now been allowed to remain and the first night of watching "Big Brother After Dark" which airs around midnight and runs to 3am, made my hair turn white! I wasn't expecting so much of that language. Apparently, some of them would have nothing at all to say without a few colorful words and I'm sure that's why the language is now kept in. Well, now you know why it's a guilty pleasure. Since I have so much trouble sleeping at night, at least, for another month or so, I have something to watch as I try to find my own off button! lol -Claudia- image from pixabay
6 responses

• Bunbury, Australia
27 Jul 16
We all need at least one guilty pleasure! Good for you.


• United States
28 Jul 16
My husband used to laugh at me whenever our "regular" programming went into reruns and I'd be patiently waiting for Big Brother to begin. He would get bored with it for short spans of time and then I'd drag him back into it all over again! So I have lots of memories and this season they sure are making me laugh a lot. And that's always good!

• Bunbury, Australia
28 Jul 16
@CRK109
If you're laughing a lot that's great. :)


• United States
28 Jul 16
Well, I've never heard of that show! But I'm sure going to look for it! Your description has definitely gotten my attention!

• United States
27 Jul 16
Hi Claudia. I am definitely in agreement with satisfying your guilty pleasures. Mine use to be 'The Real Housewives of Atlanta", but Hmmmm! I didn't see too many wives. Anyway, I have more, but I am pleading the 5th on them. Life is short, have some guilty pleasure fun once in a while.

• United States
27 Jul 16
hahaha I know what you mean! I watched some of the housewives for a little while myself. Wish they were a little nicer to one another...or even their husband! wow! But we all need a guilty pleasure once in a while. Makes life fun!

• United States
27 Jul 16
@CRK109
I agree with you on having a guilty pleasure. After all, who doesn't?

• United States
28 Jul 16
I have to admit I have never seen even one episode. Never been tempted.

• United States
28 Jul 16
And I'm just the opposite. I've watched every episode from the very first all those years ago when a one legged guy won the big prize. I'll never forget him and his antics. lol

• United States
27 Jul 16
I've never watched it. It doesn't sound like something that would hold my attention, especially with the language. But I have my shows I watch that I'm sure others would find boring. We all have our guilty pleasures when it comes to TV shows. Have a blessed evening

• United States
28 Jul 16
They are all kids and I'm sure that's what the language is all about. Some of them aren't even done with college yet. But despite the language, I'm enjoying seeing what they're all about this season. Over all, they're a great group of kids who are doing what many kids do before they "grow up". lol

• United Kingdom
27 Jul 16
I haven't watched it for years - I keep up to date with it through the gossip pages though