Fort Erie Race Track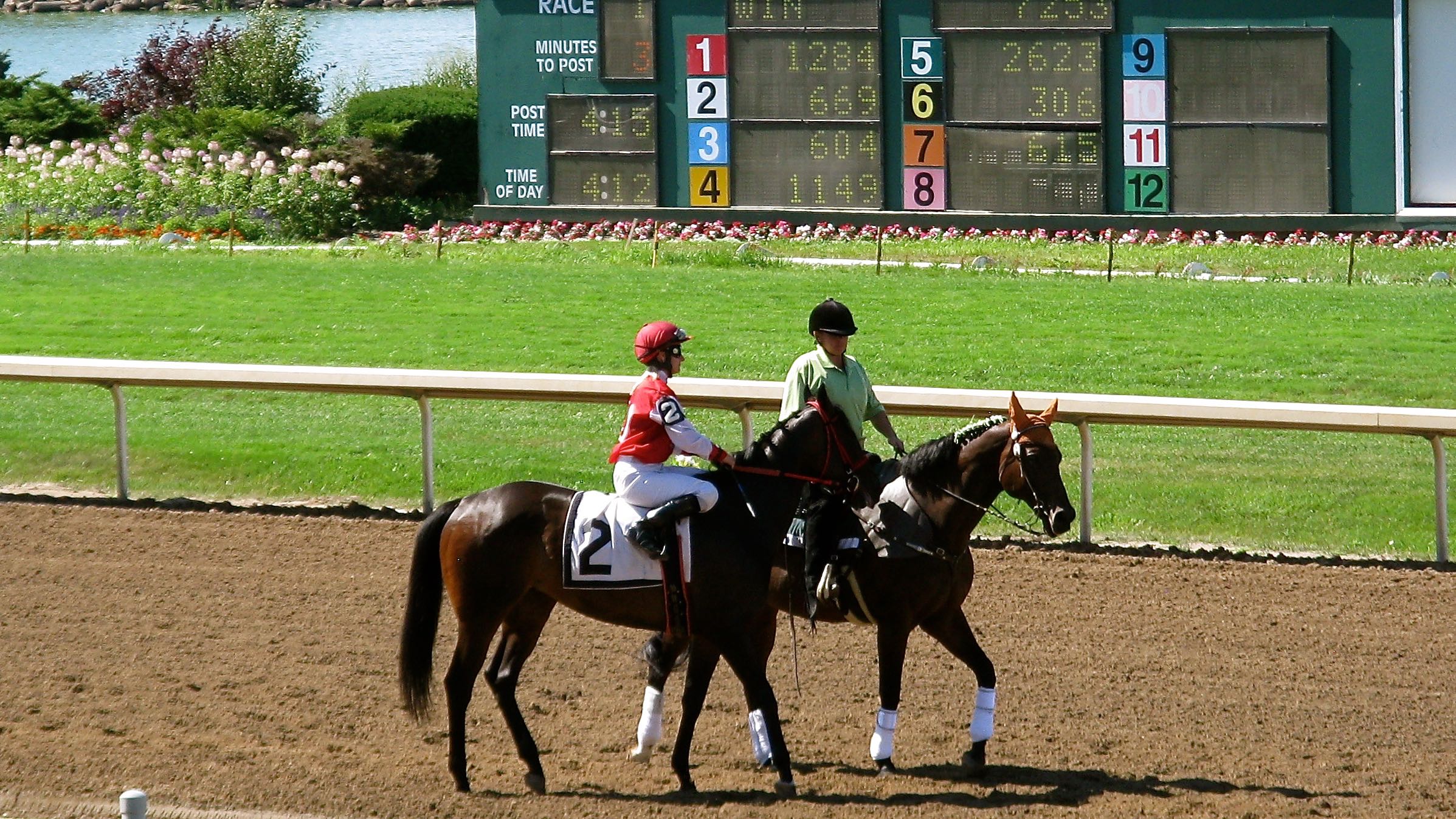 Canada
July 27, 2016 7:43am CST
Yesterday at Fort Erie Race Track the Second Jewel in the Canadian Triple Crown was on. The Prince of Wales Stakes was the event. It was a beautiful day and a busy track. It was fun to watch the races and bet on who was going to win. I bet for fun and won a few dollars. My husband loves horse racing and knows how to read the programs, he came home with no losses and ahead by a hundred or two... Horse racing in Canada is struggling. The government took all the slots (gambling) out of the buildings and now its back to just horse racing. I'm glad the casino scene is no longer attached to horse racing. You can bet on the horses and that's it now. Two horses in one of the races tossed their riders and raced on their own to the barns. It was an interesting race and one of the runaways was the one I bet on. He was scratched from the race and I got my $2.00 back to bet on another horse that lost.... We stopped at a favorite restaurant on the shore of Lake Ontario and had a delicious late dinner on the deck watching the sky turn from red to black. It was a fun day. Have you ever bet on the horses?
7 responses


• Canada
27 Jul 16
I believe Canada copied the US and then backed out because we also have casinos all over the place (run by the Native Canadians). I think it was hurting the native enterprise so taken out of racetracks. That's fine with me I don't like casinos... The US, I believe still allows slots and machine gambling at all racetracks. I'm not sure about that but I know they are in some, It might be regulated in the US state by state. We had a good day out and a delicious dinner. Hubby this morning said the cost of our dinner was almost as much money he won yesterday...easy come, easy go...


• United Kingdom
27 Jul 16
@PainsOnSlate
Lol - 'easy come easy go' - as long as you have fun, who cares?


• Canada
27 Jul 16
Massuchesutts used to have dog races, I went once but it was boring.

• Switzerland
28 Jul 16
@PainsOnSlate
In some countries dog races have been banned due to cruelty towards animals.

• Canada
27 Jul 16
I have never ever bet on the horses, but that is only because I haven't been to the horse races since I was a very little girl. I can remember my grandparents taking me to the Dresden Fair, which was held at the raceway, when I was about 4 years old. Now that its become so serious, I don't think that I could follow a program or even know how to place a bet. Your day sounds like it was a nice one, and finishing it off with an outdoor meal sounds just perfect.

• Canada
27 Jul 16
It was a good day. I usually just bet a couple of dollars on what ever horse I see on the schedule that has an interesting name. Not very scientific but a whole lot of fun...and I bet for them to SHOW. which means I make money if the horse is first second or third... The odds are pretty good I can't lose...I did lose one race yesterday when I bet on the name Marilyn's Last Love and lost my $2. Go figure...


• Canada
28 Jul 16
We enjoy the horses and try to get to at least one day at the track every summer.

• United States
27 Jul 16
No, the horse racing industry is a cruel one, so I have never bet on horses.
Your browser does not support javascript please change your browser settings   Translate "Our prime purpose in this life is to help others. And if you can't help them, at least don't hurt them."   Dalai Lama XIV Equine Right To Life (ER) members and our fr

• Canada
27 Jul 16
I have had people tell me that too, but I have relatives who have been trainers and owners of winning horses. I've visited their stables and watched them work with the horses. Nothing bad has ever happened to their horses that they love.

• United States
27 Jul 16
I had bet on horses many years ago only once or perhaps twice cant recall. My Uncle rip took me along.

• Canada
28 Jul 16
My husband's family were always involved with the horses, owners and trainers. I had horses too but not the racing kind.

• United States
27 Jul 16
While growing up there were tracks in the area we lived. We could hear the nosies when there was a race. That's as close as I have been to horse racing. Have a blessed day

• Canada
27 Jul 16
I grew up in Saratoga County in NY, My parents went to the races a few time over the year but it was never a favorite thing to do. My hubby loves the races so we try to go at least once every summer if time allows us to do it.