Updated Poem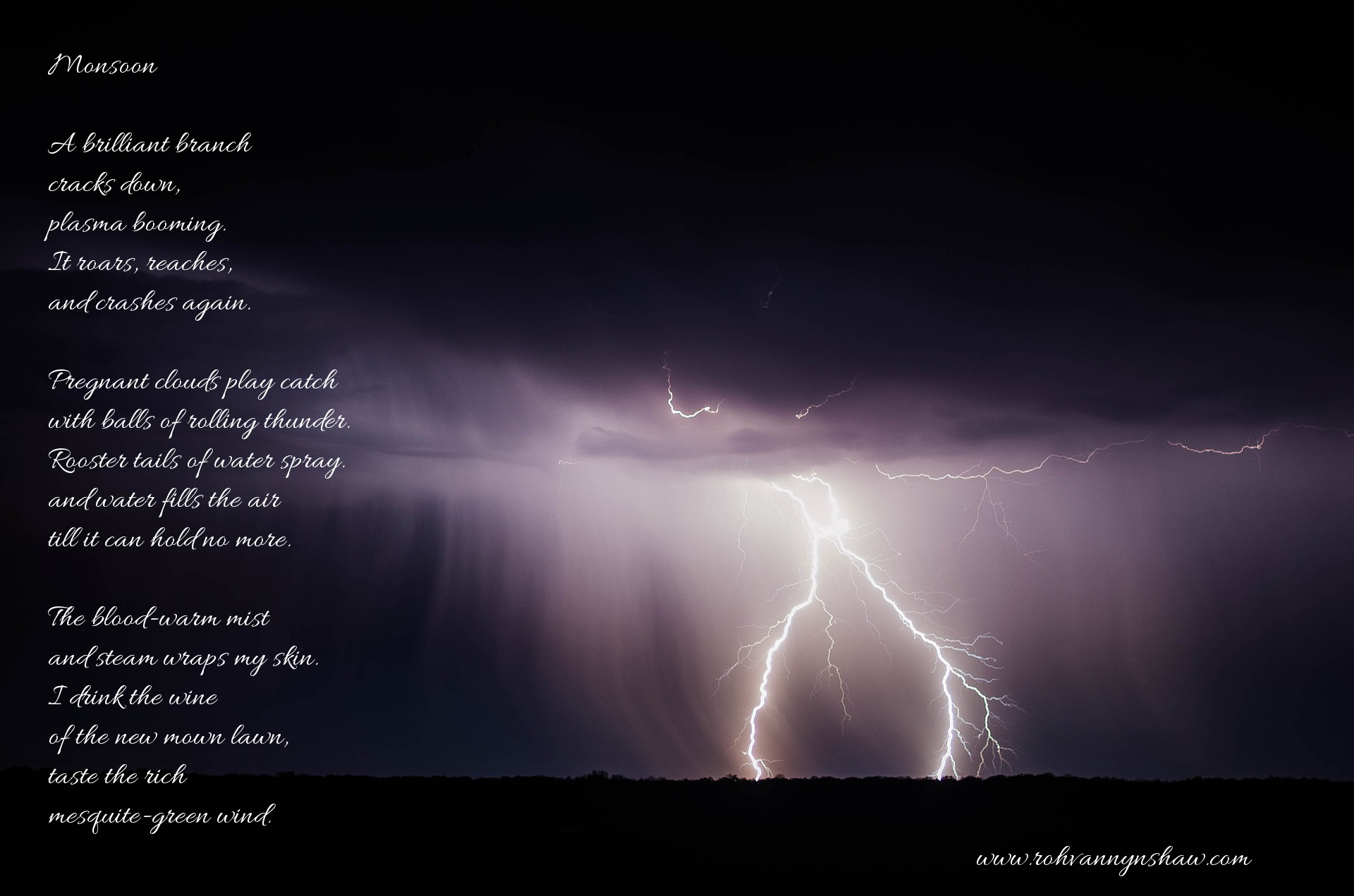 United States
July 27, 2016 10:19pm CST
I did some fiddling and playing with the poem I wrote yesterday and like it better, so here it is. I'll post the test as well as the graphic version. The photo is from Pixabay, unlimited free use, but it looks like the lightning I saw yesterday. Monsoon A brilliant branch cracks down, plasma booming. It roars, reaches, and crashes again. Pregnant clouds play catch with balls of rolling thunder. Rooster tails of water spray. and water fills the air till it can hold no more. The blood-warm mist and steam wraps my skin. I drink the wine of the new mown lawn, taste the rich mesquite-green wind.
3 responses

• Australia
30 Jul 16
I heard the sounds of breaking! .. Breathtaking photo! ..

• United States
30 Jul 16
I really wish I'd taken it! However, I haven't caught the trick of lightning photography. We had a nice purple lightning strike yesterday, though.

• Asheville, North Carolina
28 Jul 16
That's beautiful. The images are very vivid. Loved it.

• Garden Grove, California
28 Jul 16
I like it as it makes me envision the storm. lovely poem