Off they go.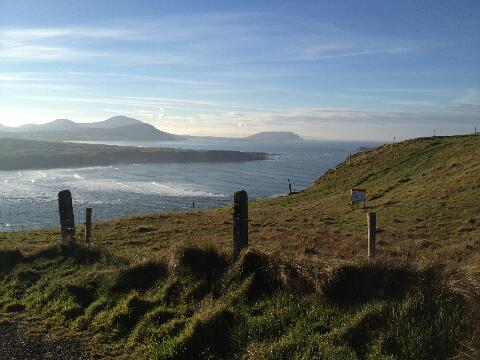 Ireland
July 28, 2016 6:26am CST
It's interesting overhearing young people discussing their travel plans for when they leave university, part-time café workers slaving long hours to put away enough money to make the trip of a life time before they settle down. I notice that caution and perhaps a lack of imagination seems to keep those plans focussed on emulating other people's dream trips - Thailand, Australia, the USA - all safe and predictable. Heavily vaccinated, over-insured and with everything planned down to the last detail, armed with travel guides and weighed down under monster rucksacks, tied to the parental home by the apron strings of phones, laptops and iPads, they venture forth. I don't criticise - each to their own. I just can't relate to that level of organisation. It's the unpredictability of the journey that lights my candle, not following the trail well-with by generations of advance parties. Give me chaos, revolutions, coups and border skirmishes, but please spare me the indignity of a perfectly planned itinerary.
6 responses

• Northampton, England
29 Jul 16
A lot of the adventure has gone out of such travel. They are never out of touch for more than a few hours and reporting back constantly to their friends and family on Facebook. I went to Canada and the US for 4 months and sent my mother just one post card. I'm not sure how she ever forgave me.

• Ireland
29 Jul 16
@boiboing
I did my thing in India etc without my father's plastic and my kids don't believe me. My father had no plastic.

• Northampton, England
29 Jul 16
@xFiacre
4 months in North America with no plastic and a 5 week Inter-rail. Very different times.

• Ireland
29 Jul 16
@boiboing
I feel quite superior to today's young people who imagine that they are travelling but are really only going on holiday!!

• South Africa
29 Jul 16
I agree - why dont they give it a go and Travel to Victoria Falls or Zambia, or Kilimanjaro and see the Serengeti, or even South Africa - people are very predictable. I hear Vietnam is also a very beautiful place to visit, not as predictable and then Nepal where my friend got lost.

• Ireland
29 Jul 16
@inlemay
Or Malawi, Armenia or Uruguay? If only I was young again I'd show them what travel is!

• South Africa
29 Jul 16
@xFiacre
i rthink most people lack the sense of adventure - even when they are in the big Cities like Paris, they stick to the main streets, take buses rather than drive - Driving in Europe and Ireland gave me such a sense of freedom to see it all like we wanted to

• Denmark
28 Jul 16
A colleague told me that she and her husband travelled by camper without a pre-planned itinerary.Her son and his girlfriend, however, had gone to a travel agency and booked an all-inclusive holiday in some seaside resort. The times they are a-changing! :-(

• Ireland
28 Jul 16
@maluse
So the older generation is more adventurous than the kids. Interesting.

• Bunbury, Australia
28 Jul 16
We met lots of young travellers through couch-surfing and some of them were pretty free-and-easy about where their journey took them.

• Romania
28 Jul 16
I think people just prefer a "pre-packaged" trip because they feel safer and more prepared. With all the craziness happening in the world I'm not so sure I want to go anywhere far this year, maybe just a relaxing trip to the nearby mountains.

•
28 Jul 16
Yes, indeed everyone is different in how they do things even when they travel. I do like organzied but I also leave room for some spontaeous adventures as well.