Cooked Mussels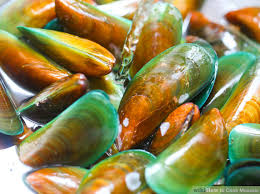 Philippines
July 29, 2016 3:07am CST
Do you know these mussels? Here in the Philippines, we call it "Tahong". This is sold here by kilograms and is somewhat cheap compared to other kinds of mussels. We cook these mussels in different ways. I usually saute these mussels in butter, onions, garlic and ginger and add white softdrinks to have a wonderful taste. Some just broil or steam it. There are others who boil it , then removed it from shells and mix to other dishes. I love to eat mussels sometimes. Do you eat mussels too?
10 responses


• Philippines
1 Aug 16
i do, the simplest dish with this with lots of rice is enough to make my stomach full. the ginger is good too.

• Philippines
1 Aug 16

• Philippines
1 Aug 16
@ridingbet
I am in Manila. I think there's no red tide this time.



• United States
29 Jul 16
I have never tried mussels of any kind.

• Philippines
29 Jul 16
I love eating them and I love the soup made with mussels. It's one of my favorite seafood.


• Guangzhou, China
29 Jul 16
I like mussels but I don't often eat them. Since there are not very common in the market. And we don't often buy them since it is a little trouble to cook them as we need to wash them at first. And you know actually there are nothing left to eat after removng the mussel shells



• Philippines
29 Jul 16
I love it too, even simply by steaming it, or dipping it in egg and flour then fry it crispy.

• Calgary, Alberta
29 Jul 16
I eat them when a friend serves them but I prefer clams over them.