Good morning myLotters....Prohibition and Excise Bill 2016 of Bihar..turned out to be a FARCE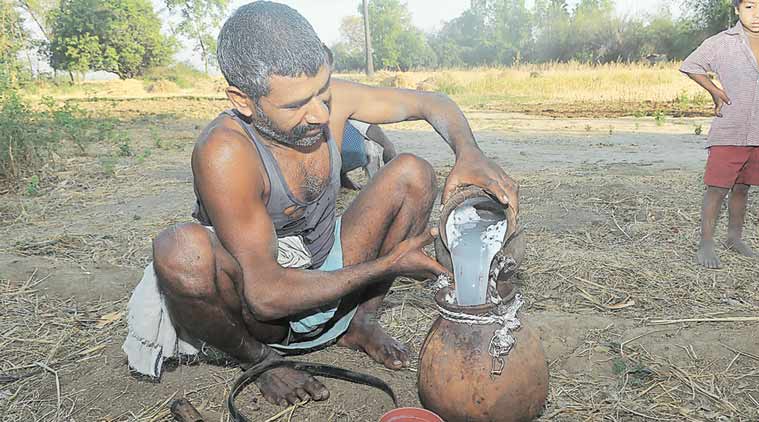 Hyderabad, India
July 30, 2016 7:32pm CST
In Bihar, India, there was a proposal Prohibition and Excise Bill 2016 under which all intoxicants and liquor were banned. The Nitish Kumar Government was sincere in implementing the Prohibition of all intoxicants. Till yesterday it was all most on the verge of its final round up. But, a sudden u-turn has taken up under pressure from the RJD chief Mr. Lalu Prasad Yadav. The RJD is the biggest constituent with 80 MLAs followed by 71 JD(U) and 27 (Congress). Mr. Nitish Kumar though was Mr. clean was forced to take foot back and TODDY has been excluded from the list of intoxicants. So, the very spirit of the bill has been lost. Now, it is of no use whether it is implemented or not. People can still enjoy the drink as much as they can. This is what happens in India when there are coalition parties remain in the Government and run the State Administration.
2 responses

• India
31 Jul 16
My friend, this is politics. Unfortunately, we are not USA. We do not have 1 Trump vs 1 Hillary Clinton battle. Indian Politics is summarized by this paragraph. Here comes BJP having a Lotus flower. It is stopped by the palm of Congress. Suddenly Kejriwal enters wih a groom. All are afraid of Mayavati's elephant. Then comes Mulayam Singh riding a bicycle. Nitish Kumar throws his arrow to show his might. Then Lalu shows his lamp. AIADMK wields its flag. Then Mamata Bannerjee is seen with 2 flowers. CPI (M) shouts with its weapon that I shall win. Akali Dal intervenes and shows weighing balance to do the justice. Suddenly everyone is afraid because they heard a tiger's roar. This is Shiv Sena. We are politically diverse and we are paying the price for the same. Indian Constitution is misused and who cares?

• India
3 Aug 16
Ha ha a sad scenario described well enough and in a funny way.

• Hyderabad, India
3 Aug 16
Do you accept if I say all intelligent people gathered together and prepared a lengthiest and worst constitution for this country.? Still, we call it the greatest constitution in the world.

• Hyderabad, India
3 Aug 16
Your description of the parties with their symbol is very nice. Shall I make use of it for my articles?


• India
31 Jul 16
That's sad! Don't understand their fights at all. they should focus on growth, development nad betterment of the country instead of this cat fights.

• Hyderabad, India
31 Jul 16
that is what they are not doing. Do you know about Lalu? He was kept in jail in the fodder scam. The fodder which was meant for animals like cows, buffaloes etc.Even then he is not ashamed of this. He came out and again running Bihar indirectly.