SyFy Channel Shark Week: "Sharknado the 4th Awakens" (2016)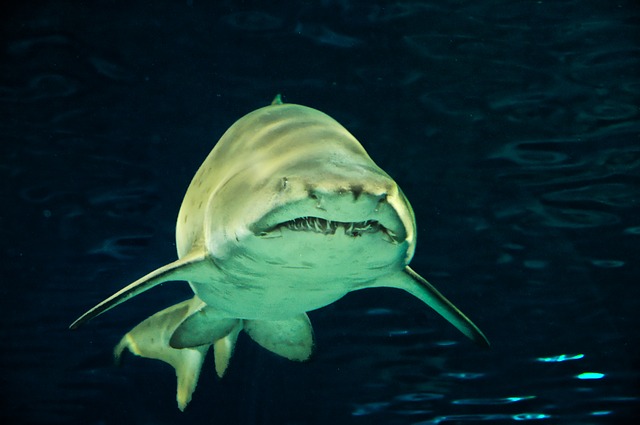 Los Angeles, California
August 2, 2016 12:54pm CST
Has the formula grown stale in the latest "Sharknado" series entry? Everything but the kitchen sink has been thrown into "Sharknado the 4th Awakens" resulting in an overblown preposterous mess even by SyFy Channel standards. Memo to SyFy: it ain't funny anymore. "Sharknado" became a sensation because it took itself seriously and audience reaction was it's funny awful and camp. So the sequels were meant to be funny awful. "The 4th Awakens" is so over the top ridiculous as to be unfunny and ponderous. You spend most of the time playing spot the has been celebrity in a cameo. There are two seconds of Wayne Newton singing "Sharknado" that would have been fun expanded into a theme song. Former Baywatch babes have a scene with David Hasselhoff who plays grandpa. There are Vince Neil, Dog the Bounty Hunter, Donna Mills and that guy from "Texas Chainsaw Massacre." Did we need obnoxious Gilbert Gottfried in two scenes as a sharknado chaser? The movie's best moment is Carrot Top getting his head bit off. Product placement is blatant. The Las Vegas visitors bureau must be thrilled by the "commercial." The nonsense begins five years after the last sequel. Our hero Finn (Ian Ziering) is living with his kids and grandma (former supermodel Cheryl Tiegs) in Kansas. No water there to stir up sharks, right? Wife April (Tara Reid) is presumed dead but has been brought back to life as a superhero by her crazy scientist dad Wilfred (Gary Busey). Finn and his daughter vacation in Vegas where Shark World is the newest casino spectacle. A freak sandstorm smacks into the shark tank and you know what happens next. The sharks are swept into the storm and all heck breaks loose from there. The sharknado sweeps across the country leveling iconic sites like the St. Louis Arch en route to a Niagara Falls climax. Along the way are the familiar now ho-hum flying sharks biting peoples' heads and blood splattering killing them. The absurdity reaches a crescendo when Finn goes Iron Man. The Eiffel Tower conclusion signals "Sharknado 5." So more of the same is coming this time on a global level. What next, "Sharknado" in outer space?
7 responses

• Denver, Colorado
3 Aug 16
Too bad our cats broke our TV, I'd watch every one of these while baked. Then again, we once watched a documentary on salt in the same condition.

• Commerce, Georgia
3 Aug 16
I saw that on Netflix when I had it. I have cable now. I like syfi at times.


• United Kingdom
2 Aug 16
In one of our 'too tired to even change channel' moods last week we ended up watching 'Mega Shark vs. Mecha Shark'...oh my days lol :D

• United States
2 Aug 16
Oh, I have just got to see one of these so that I can chuckle a bit.

• United States
2 Aug 16
I never watch this so really cannot offer insight but thanks for letting me know what 'not' to see