Chicken Popcorn With A Twist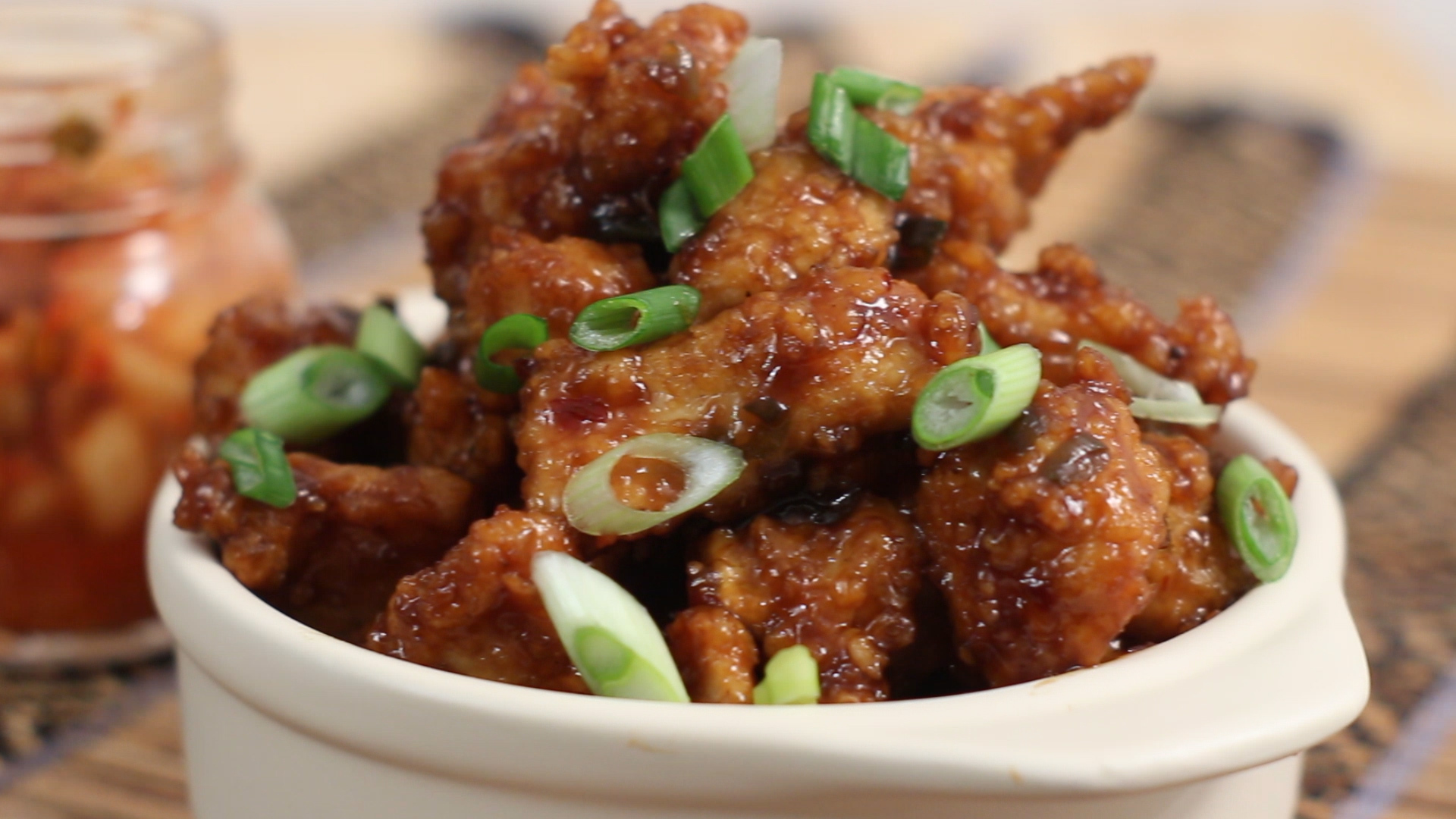 Kolkata, India
August 2, 2016 2:26pm CST
Foodies are always looking for something new and exciting to eat. Chicken popcorn is a wonderful and delicious snack but it can get a bit boring at times so this recipe takes the humble chicken popcorn and turns it into something that can be enjoyed with a beer as a snack or with rice or bread as a side dish. Here is what you will need. 250 Grams of ready to fry chicken popcorn. 1 Large onion. 1 Tomato. 2 Garlic pods. Chilli (by choice). Soy sauce. Chilli Sauce. Salt, pepper and sugar. Firstly, deep fry the popcorn for 3-4 minutes and let it dry on a paper towel. Dice the onion, chili and tomato. In a frying pan, fry the onions till slightly brown and then put the chili and garlic in. Let it fry for a few minutes and then add the tomato. Let those fry and then mash the tomato to form a paste. Add a splash of water to loosen the paste and then add a teaspoon of soy sauce and chili sauce and mix in properly. Let the sauce reduce a bit and then add the salt, pepper and a pinch of sugar. When the sauce is ready, add the fried chicken popcorn and mix. The dish is ready. All you need now is a cold beer and you're in heaven. Cheers.
4 responses

• Austin, Texas
2 Aug 16
So nice to meet you. A foodie after my own heart.

I have an entire board on Pinterest dedicated to chicken recipes.


• Kolkata, India
3 Aug 16
That's lovely. And nice to meet you too :) I would love to check out that board of recipes.

• Kolkata, India
3 Aug 16
Also I am curious to know about your username. moneyspinner? does it have anything to do with horse racing?

• Austin, Texas
3 Aug 16
@cxndie
- Nope. It has to do with the fact that people trip over my real name a lot, either they misspell it or don't remember it, etc. But I figured everybody remembers a name with the word "money" in it. I've always like the movie "Rainmaker" and was scanning my old lexicon and found the word "moneyspinner". I put the letter"c" in front of it and it became my user name. If not for anybody else, it's an easy name for me to remember!

Side note: I love horses. But I don't play the races.



•
24 Aug 16
My mother makes a chicken which is somewhat similar to this one. She batter fries the chicken cubes until they are crunchy and then stir fried them again in garlic ginger onions and green chillies and soy sauce and vinegar along with fresh coriander. Yum!

• Kolkata, India
28 Aug 16
That sounds pretty much the same. I'm sure it was delicious

•
3 Aug 16
That photo is so inviting! Delicious dish!

• Kolkata, India
3 Aug 16
You should try it. It's delicious. :)

• United States
2 Aug 16
Yum that looks so tasty I Want to try this !

• Kolkata, India
3 Aug 16
Yes it was extremely tasty. Give it a go and let me know how it went?