Visiting your dentist for the protection of your teeth to be healthy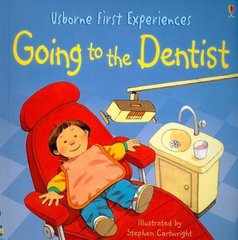 Hangzhou, China
August 4, 2016 12:15am CST
It is a few years now since my most inside tooth got decayed and it has developed a big hole in the tooth. This decayed tooth is in the right, and in order not to get food into the hole, I use only my left teeth to eat food. I have never seen a dentist to make up the damaged or decayed tooth, but I am sure that someday I will because when it is damaged enough, I would consider to have it pull out. Do you visit your dentist every year or regularly?
6 responses

• Philippines
4 Aug 16
Ouch! If there's one pain that i couldn't endure, it's the toothache. And i haven't had such for such a long time from a tooth decay. I visit my dentist every month because I have braces on.

• Hangzhou, China
4 Aug 16
It is a good habit you have developed, but it is hard for me because I don't want and don't like to go to the hospital at all unless I am very sick.

• Philippines
4 Aug 16
@williamjisir66
I hated going to the dentist but now I'm enjoying it. I'd rather have healthy teeth than suffer. I learned my lesson already. I hate going to the doctors still unless I have some serious ailment, but my sister is a doctor and another sister is a nurse.

• Hangzhou, China
4 Aug 16
@toniganzon
It is cool to have siblings as a doctor and a nurse. When I was young, I wanted to work as a doctor, but in the end I did not because I was not at science. And only science students can apply to study medicine at college or in the university. Now I don't see any members in my family have the intention to be a doctor or a nurse. In fact, I love this job as a doctor not only because we can help cure the sick people, but also help ourselves in keeping us healthy.


• Philippines
30 Aug 16
Haven't visit my dentist for a while

• Hangzhou, China
30 Aug 16
Thank you for the response. Take care.

• Hyderabad, India
4 Aug 16
Last July, I approached a doctor and got the 4 teeth pull off. I am going for implants. They say it is easy and can be done in 1/2 an hour.

• Hangzhou, China
5 Aug 16
I think that I will do the same, I mean going for implants some day. but not so soon. It all depends on the situation. Thank you.


• Hangzhou, China
4 Aug 16
I see. Not everybody likes to see a doctor or dentist. Take care, Sol.

•
4 Aug 16
Regularly, because my sister is my dentist.

• Hangzhou, China
4 Aug 16
That is a great advantage with a doctor in the family.

• Philippines
4 Aug 16
Not really, I hate doctors so I don't usually visit dentist.

• Hangzhou, China
4 Aug 16
I wanted to see a dentist, but after asking for some information from my friends who had been to, I decided to give up unless I have to some day. I don't like the equipment placed in the mouth making me uncomfortable. That is the main reason I have not gone to see a dentist.