Depression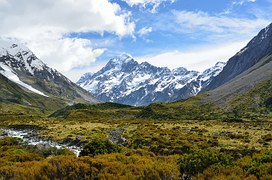 United States
August 4, 2016 10:01am CST
I've had depression since 1999. Back then, I thought it would be easy to combat. Take a pill and get happy. But it's not that easy. Not for true depression. A true depression is a chemical imbalance in the brain and it can take years for a doctor to find the right medication and dose to even begin to help fight depression. Sometimes it takes more than one medication. And when there are traumas that happen in life along with the depression...well, things can get a bit more difficult. I've learned the signs in my own life that things are getting "bad", and when I see any of those signs, I know I need to either call my doctor or find another way to battle through it because there are good days and bad and then there are times when everything just looks bleak for a while. I've learned to ride out those times and pretty much stay away from people even more than I do now because it can be annoying to be around me during those times, to say the least. If you know someone with depression and if they seem annoying to you, please understand that it's even worse to be inside that. Sometimes we need a hug. There's no big secret to it. I know that for myself, sometimes I just need a change of atmosphere. Go to see a movie. Alone if I have to, but just get away. Go to a park. Sometimes it doesn't matter where I go as long as I get out and see something different around me. Then, when I return home, I have a new attitude. Lifted up. It helps my brain in more ways than one. This is why I'm working so hard now on my sleep pattern. It needs to be regulated and normalized for my brain to be healthier. I have to attack these things when I'm having good days so that when I have a bad day, I won't have to worry that my life is falling apart. I will at least have something under control already! lol -Claudia- image from pixabay
10 responses

• United States
4 Aug 16
My son in law (who lives with me) suffers from depression and bipolar (or they think he is). He's on a roller coaster trying to find the right combination of meds that help. Some days it's easier than others for him. This is all new to me as I've never dealt with depression myself. I'm certainly getting a first hand lesson on what you and others who suffer with it are going through


• United States
7 Aug 16
@Marilynda1225
me, too. It's a very serious illness and until real help can be found, people are at risk. It's so sad.


• United States
4 Aug 16
That's true. Because it's a disease no one can see. To look at us, you think we're fine. And yet, we're far from fine. And that's why I am working so hard to make things better.

• United States
5 Aug 16


sometimes 'tis a chemical imbalance, other times such can be genetically related 'n minor changes'n ones diet 'n the addition 'f some lithium can help. my eldest son battles this ferociously, yet'll not listen to my 'witch doctor' thoughts'n such. i've 2 gene mutations (mthfr) that he could'a very well got - both're culprits 'f depression, 'mong other thingies. he'll not get tested to e'en see if'n that could be the cause :( i wish ya well, hon. 'tis a battle indeed.

• United States
7 Aug 16
It's a battle I'm sure I'll be working on for the rest of my life. It's definitely something better to have checked out since any help doctors can give us can still take a while to begin working.

• United States
7 Aug 16
@CRK109
the trouble bein' that those doc's 're happy to start subscribin' all sorts'f pills that most oft 've side effects 'f their own 'n should be monitored more closely. one'd think that with the advancement 'f genetics research o'er the past 10 years'r so, the doc's'd be more educated? sadly such aint the case. the son's 'shrink' aint ne'er heard 'f the mutations, nor will she order the tests. seems they'd rather stick a band-aide'n the troubles 'nstead 'f lookin' fer the source.

• Green Bay, Wisconsin
4 Aug 16
My older son and grandson suffer from depression, or so they say. I've not noticed it in them, though they are on a number of medications, so it's most likely well controlled. I'm sorry you suffer from it and hope you can get your sleep regulated.

• United States
7 Aug 16
My mother never saw it in me, but that's because when I am around other people, I put my mask on and smile through the problems. I noticed the problems and went to my doctor who immediately agreed with me once I gave him my list of symptoms. So it's not surprising that you don't always notice it in other people. I think most people with depression learn to "fake it" around other people.

• Green Bay, Wisconsin
10 Aug 16
@CRK109
That's interesting. I'm the kind of person I can't fake anything. It's clear for everyone to see.

• United States
4 Aug 16
I battled this inherited disorder for 13 years. No relapses in 30 years due to cognitive therapy methods provided by Recovery, International, which saved my life.

• United States
7 Aug 16
That's wonderful! It's nice to hear that someone can get through this in one piece.

• United States
7 Aug 16
@CRK109
Yes, I always had repeated episodes, but I learned how to stop them. Took work and practice, but now I can stop one immediately.

• United States
5 Aug 16
There is so much more to depression than most people realize and it can be so debilitating.

• United States
7 Aug 16
Yes, it can be very debilitating. Even while I'm on medication to fight it, when I have bad days, they can be very bad. And there's nothing I can do but ride it out. The only person around me who ever understood was my husband and now that he's gone...well, the loneliness just adds to the problem some days. So it's one more thing to battle.


• United States
7 Aug 16
I agree with that. Even if people don't want to admit it, I'm sure everyone is fighting something.

• United Kingdom
4 Aug 16
I'm lucky to have never experienced depression at first hand, but I've learned quite a lot from people on here and Bubblews who have it. Before I might have said "Pull yourself together", but now I realise that it's an actual illness. I'm sorry that you suffer from it.

• United States
4 Aug 16
It's horrible. Because of the imbalance in my brain, I sometimes perceive things differently from what they really are. And that can cause problems. So I try very hard not to jump to conclusions.


• United States
4 Aug 16
I've been blessed with a great doctor and office staff who know me very well and support me through all I've been through. What everyone here at mylot does for me is chase away the loneliness I face every day. No matter what time of day or night I come here, there's always someone with whom I can chat. And that's special.

• Italy
4 Aug 16
I'm glad you're managing to deal with depression.

A good sleep pattern is definitely important because the lack of sunlight is a common cause of depression.

My mother suffered of depression when she got separated but she fought because I was 7 and she had to look after me and she didn't want me to suffer much more. So, modestly, I've indirectly saved her and I'm proud of her.

• United States
4 Aug 16
You should be proud of her! She did something special for both of you. It's very hard. I don't have anyone to do this for other than myself and that makes it even harder. But I'm not giving up. I spoke with my doctor's office today and they rushed to my rescue. All I need to do is ask them for help and they do their best. So here's hoping I get a better sleep tonight! Thank you for sharing your mother's struggles with me.