I need a little more food..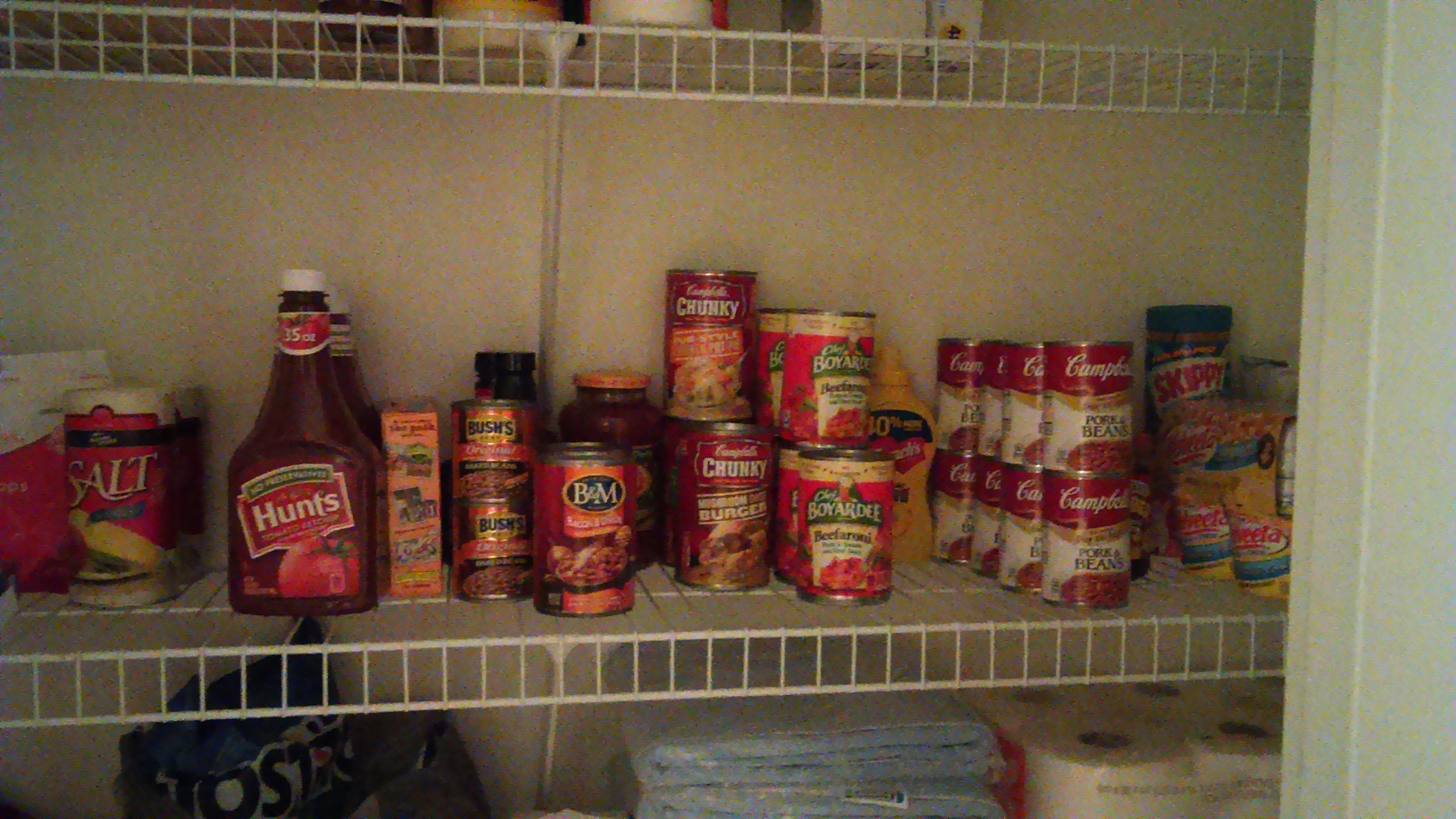 United States
August 4, 2016 8:20pm CST
I wish I felt like going to the store tomorrow. I just have no desire to leave the house. I don't like how empty my shelves are. I bought enough to get by for a few days. I won't be buying canned goods across the street though. They are not that reasonable over there.
2 responses

• Toronto, Ontario
5 Aug 16
I wish my cupboards looked like that

. At home I have two tins of zoodles, and two tins of soup. Acouple tins of hot chocolate, and the freezer has about 5 tv dinner.

• United States
5 Aug 16
My freezer is empty right now. Compared to what it was like when I was cooking. Food does not stretch like it use to.

• Roseburg, Oregon
5 Aug 16
I know it is hot but I might just have some canned soup for supper tonight. I hope you find some good deals on canned food somewhere else.