Is it OK for starving people to steal food?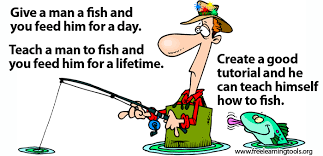 United States
August 5, 2016 1:32pm CST
We all know that stealing is bad, and not okay at all. But what if its the only means of the individual to survive, is to steal food for him to survive? Recently, Italy's highest court of appeals ruled stealing small amounts of food in the face of hunger and the "immediate and essential need for nourishment," is not a crime – it's survival. I think if that's the case, like if its really a emergency, it could be ok for them to steal food. However, they should be given a warning that stealing is still stealing, and instead of being given a penalty of being imprisoned, they must do community service like cleaning the city streets, planting, and other community works. And after such community work, the government must teach them how to fish, meaning they must help the homeless people by giving them jobs so that they can be able to feed themselves and survive, and have their necessities. What do you think?
3 responses


• United States
5 Aug 16
yeah, thanks. it does make sense..there are those levels of stealing that is acceptable and not acceptable.



• United States
8 Aug 16
That's the most ideal thing to do, but i see some do not understand stealing,and still do not care about the hungry