Daily Bible Study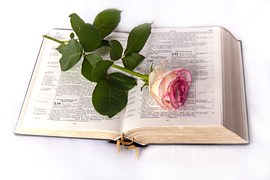 Green Bay, Wisconsin
August 6, 2016 11:04am CST
Day 140 Psalm 119:169 Psalm 119:169 TAU. Let my cry come near before thee, O LORD: give me understanding according to thy word. 170 Let my supplication come before thee: deliver me according to thy word. 171 My lips shall utter praise, when thou hast taught me thy statutes. 172 My tongue shall speak of thy word: for all thy commandments are righteousness. 173 Let thine hand help me; for I have chosen thy precepts. 174 I have longed for thy salvation, O LORD; and thy law is my delight. 175 Let my soul live, and it shall praise thee; and let thy judgments help me. 176 I have gone astray like a lost sheep; seek thy servant; for I do not forget thy commandments. (KJV) Have you felt lost and insecure? Have you wondered if the crisis you were in would ever end and you would see some calm in your life again? It is in those times of crisis when prayer comes easily to our lips. We have usually exhausted every means on our part for help and turned to God as a last resort for any kind of help he would give us. The psalmist was familiar with trouble. Crisis was an integral part of his life. Yet he found his solace in God for help. He praised God for all he had done for him and what he would do for him. He longed for his salvation as much as we long for a drink of water when we're thirsty. He obeyed God's laws, studied his statutes and precepts and expected God would answer his prayers according to his Word. He knew he was like a lost sheep and asked God to find him and bring him back to safety. Before we accepted Jesus as Savior and Lord, we too were lost sheep. Our struggles were many, and yet the Holy Spirit found us and brought us to our Lord Jesus Christ. Matthew 18:12 How think ye? if a man have an hundred sheep, and one of them be gone astray, doth he not leave the ninety and nine, and goes into the mountains, and seeks that which is gone astray? 13 And if so be that he find it, verily I say unto you, he rejoices more of that sheep, than of the ninety and nine which went not astray. 14 Even so it is not the will of your Father which is in heaven, that one of these little ones should perish. Heaven rejoices in our salvation. Shouldn't we then praise God for all he has done for us, just as the psalmist did? Every day brings new blessings and opportunities to our lives. Praise should be on our lips and in our hearts as we make our way through each day. Let the love of God fill you to overflowing today and enrich your hearts so you will always have a smile on your face and a song on your lips. Let's pray: Father, fill me to overflowing with your love. Let me praise you and look to you when Satan wants to send trouble my way. Help me be a blessing to everyone around me. In Jesus' name, I pray, amen. Copyright © 6 August 2016 by Valerie Routhieaux Image courtesy of Pixabay
2 responses

• Roseburg, Oregon
6 Aug 16
We should feel love for Jesus everyday.

• Green Bay, Wisconsin
9 Aug 16

• United States
6 Aug 16
Thank you for that. There is great peace knowing that God really cares about our lives. I find myself more and more just saying God this is the problem, please take care of it. And he does according to his will and always with the best solution Prayer should be our first resort, and especially when the solution is out of our hands we can trust he will take care of it.

• Green Bay, Wisconsin
9 Aug 16
I'm glad you find it easy giving your problems over to God. He really does have the better solution.