Yawning My Head Off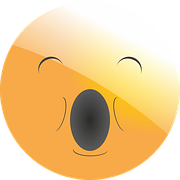 United States
August 7, 2016 1:17pm CST
Here I am sitting outside communing with nature, or at least trying too, and I am yawning my head off. I just plain old can't keep my mouth shut. Every time I yawn I get the feeling I am missing something that one of the little creatures are doing. Next to me is one of those lizards with the red sack under his chin and he puffs out that red sack every time I yawn. I shouldn't be tired. After all I didn't get up til almost 10 AM. Yep, I slept in this morning. I feel right now like I need a nap. I guess this will just have to be one of those lazy days.
9 responses

• United States
7 Aug 16
I have days like that. I woke up early this morning and then after breakfast I fell back to sleep. Not good. I hate that. I would sit outside but every time I do sit in my yard I get bitten alive by mosquitoes. One of my neighbors plants vegetables and has barrels full of rain water. I think that is where those bugs are coming from. I have never seen to many mosquitoes in my life.


• United States
12 Jan 17
I feel like that more during this time of year when I should be hibernating like the bears ! Hope your New Year is so great
@HazySue


• United States
17 Jan 17
@HazySue
so far it is a slow start to becoming wonderful, BUT I cannot complain and thanks


• United States
7 Aug 16
I know why I am tired...not been sleeping a night much. Unfortunately life isn't such for me that I have the privilege of going to sleep when I am tired. I do take a nap, but in no way is it enough to "catch up" on the hours of sleep I am lacking at night.



• Ireland
7 Aug 16
@hazysue
Just lie there and let it all happen around you.