2nd Order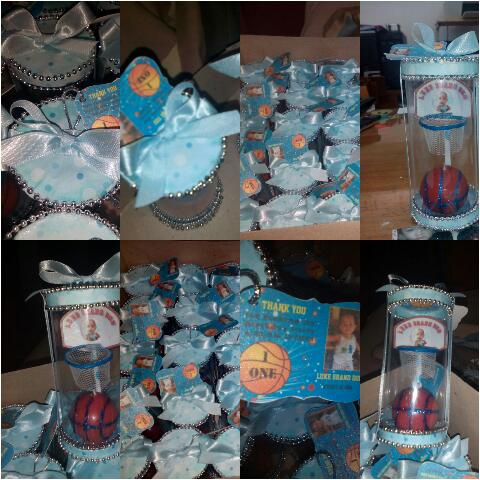 Philippines
August 8, 2016 3:43am CST
Here's my finished handmade customized party giveaways.. i'm a little bit troubled of this. It's not consistent but still it looked presentable though.. i don't know, i feel bad about it.. Last night I was so happy that I finished it on time but unfortunately, this morning, I stumbled and the box of favors just flew away from my hands.. it was actually sealed but when I opened the box to check if they're still intact... well, as expected, the trimming beads were not on its right place anymore.. some fell off.. good thing i was able to get some glue to stick it back to place again.. whew! The candle basketball are still there but one is detached but i couldn't fix it anymore, i just have to shake it until it stands just as if it still sticks to place..

4 responses

• Philippines
8 Aug 16
is it for a birthday? baptism?

• Philippines
8 Aug 16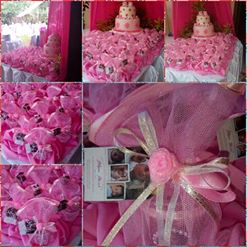 my first one was for a baby girl's baptism.. these are all handmade..


• Philippines
8 Aug 16
@carexing25
the blue motif and basketball theme in the picture above is for what?

• Philippines
8 Aug 16
@hereandthere
the blue one is for a birthday.. sorry i captioned the wrong pic..


• Philippines
8 Aug 16
They look good. So creative of you.


• Philippines
8 Aug 16
i had a hard time constructing 'em one by one , but thank God i was able to make it on time..


•
9 Aug 16
Those are cute giveaways!

• Banks, Oregon
8 Aug 16
Wow those are pretty awesome