Evening time and morning time is walking time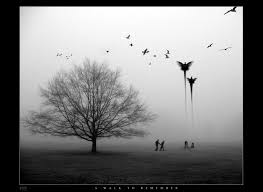 Delhi, India
August 8, 2016 7:19am CST
This evening time i go to for walking and this walking time discuss with your friends. me and my father daily go for walking on evening and morning time but today we go earlier. me and my father always give more importance to health i hope any one person think about that and go for walking.
4 responses

• New Delhi, India
8 Aug 16
I do only one thing in evening and morning i.e. playing badminton matches.

• Corsham, England
8 Aug 16
I have 2 dogs which l walk 3 times a day so it's morning afternoon and night for me. Nice in the summer but not so in the winter!

• New Delhi, India
8 Aug 16
@Minusharma
,Walking is good for health.I go for long evening walks daily.

• India
6 Dec
Morning and evening is the best time to go for walks. I too go for walks with my sister and cousins. We enjoy the cool breeze. Walking is really a good exercise.It help in reducing weight.We should at least for one hour everyday. It keeps us healthy.