Gibson Inn...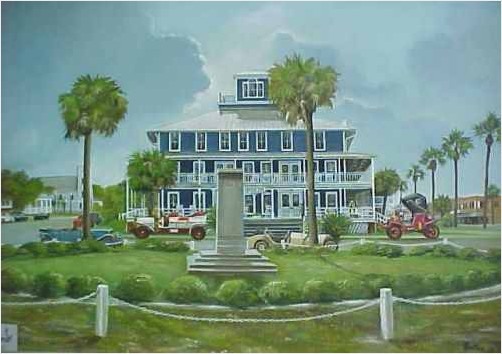 Jacksonville, Florida
5 responses

• Centralia, Missouri
9 Aug 16
need to post more, a memory of your dad painting it, did you ever visit, what you think of the painting, something for us to comment too

• Jacksonville, Florida
9 Aug 16
Good Idea...thanks. I think my last post, did a little of that... Many of these painting, I was not around when he painted them, but do know of what the painting is about. So I appreciate the feeback.

• Centralia, Missouri
10 Aug 16
@teresatrotter
anything with them gives them an edge, or you could even say, "my favorite part of this one is the red car, you remember when those cars were all the rage?" anything really to give people an easy way to respond

•
9 Aug 16
I love all the paintings of your dad. My siblings also love to paint and I really like looking at paintings because I can't paint one. I can't even draw. What kind of materials did your dad use in all his paintings?

• Jacksonville, Florida
9 Aug 16


• Jacksonville, Florida
9 Aug 16
That area is a nice little town.



• Jacksonville, Florida
29 Jan 17
No. He sold them all. He gave me a few for my birthday, but when I lost all my material possessions, I lost them as well. I cried a lot. My dad is up in years, and does not want to paint anything but religious stuff. So I have to settle for digital prints. One day...if I ever get more than a one room place, I want to get some of these enlarged, and hung up.

• United States
29 Jan 17
@teresatrotter
Oh. So most of these images you post are from digital pictures. Okay. But at least you have them in image form. I hope you can get a bigger place.