Vive le France!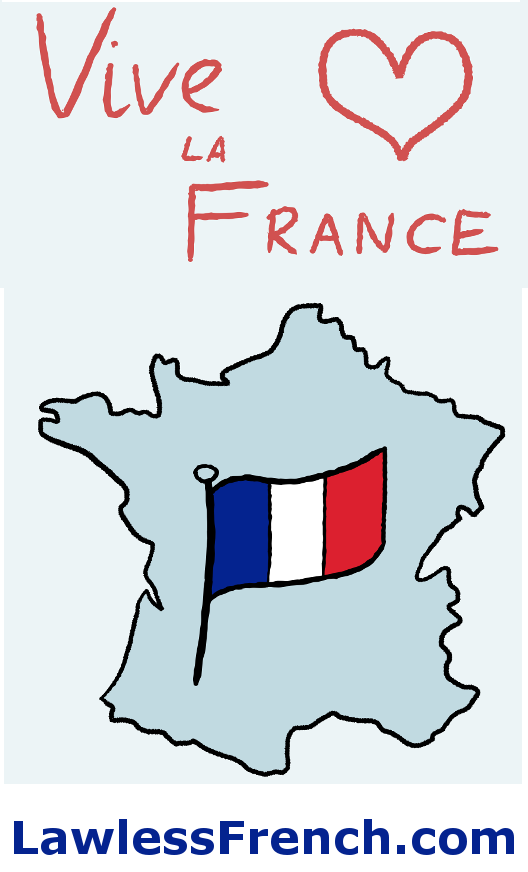 Austin, Texas
August 11, 2016 10:35am CST
The French Revolution lasted a decade: 1789 - 1799. France was on its way to embracing democracy just like the Americans but Napoleon Bonaparte interrupted the progress by making himself Emperor. It was only temporary. France is now a democracy and the USA and France both have the same green lady that represents liberty.

Vive le France!
(Info sources: hubpages.com and lawlessfrench.com) (Since I'll probably never get to travel to France, might as well write about it.



) https://www.lawlessfrench.com/expressions/vive-la-france/
7 responses

• Los Angeles, California
11 Aug
I have been to France six times as I used to have a great affection for most things French.

• Austin, Texas
11 Aug
Six times!!! Was it Paris or different cities in France? Oh please tell me! Please! Please! Please!!

• Los Angeles, California
11 Aug
@cmoneyspinner
Six times to Paris but I have also been to Cannes twice from where I trained down to Monte Carlo, Monaco and saw Princess Grace's palace. I have taken bus trips out of Paris to the Normandy beaches, Monet's home in Giverny and other places. I am not rich and these trips were the result of much saving and traveling low budget.

• Austin, Texas
11 Aug
@JohnRoberts
- You spent your savings wisely.

Thanks for telling me about your trips.

• United States
11 Aug
My maternal great grandparents and grandmother came to the USA from Brittany, France. The last name was Gereec (accent mark over one of those e's). My parents have been to France, but I have not. Oh well, it was safer there when my parents visited.

• Austin, Texas
11 Aug
Yes. France is experiencing violent troubles these days. So I have to visit from afar. Brittany? I'm going to have research that to learn more about it.

• United States
12 Aug
@cmoneyspinner
Yes, in French it is Bretagne.
@topffer
kindly researched my ancestors from that area for me. He sent me marriage certificates, military records, and birth announcements. He said those from Brittany spoke a form of French characteristic of that area, Breton I think. He said I have around 60 cousins living in Paris. So cool.


• Austin, Texas
11 Aug
Closest I've ever been to France was meeting people who attended church services where I happen to also be worshiping and ... some guy who walked up to me in a local grocery store to ask me a question about a product. Glad he spoke English.



• Beaconsfield, Quebec
11 Aug

• New Delhi, India
11 Aug
I want to go Paris on honeymoon after marriage

• Austin, Texas
11 Aug
So many people want to go to Paris for so many reasons. A honeymoon is usually among the Top 10 reasons people want to go there.

They don't call the "City of Love" for nothing.

This page may be out of date. Save your draft before refreshing this page.Submit any pending changes before refreshing this page. Hide this message.QuoraSign In Paris Romance (love) LoveUpdateCancelAnswer Wiki5 Answers Stéphanie Chaptal, Freelance IT news

• New Delhi, India
11 Aug
@cmoneyspinner
I know it's a city of love and my gf dream destination


• Manitou Springs, Colorado
12 Aug
I've been to the very northern part of France. We sailed out of Boulogne when we went to England.

• France
12 Aug
Thanks for this

. I do not share your point of view about Napoleon : the Empire was a democracy and had some strong republican foundations. We owe a large part of our laws to Napoleon. The Monarchy that followed the battle of Waterloo was a real regression : restriction of the freedom of the press and people, abolition of divorce, return to a state religion, etc.

• Austin, Texas
12 Aug
The story of Napoleon making himself emperor isn't near as bad as the stories I came across about what happened to some of the revolutionaries that spurred the uprising. Whew! It was some cut throat stuff!

• Philippines
12 Aug
It is one of my wish list. To visit such nice European countries.