do u give money to the beggars?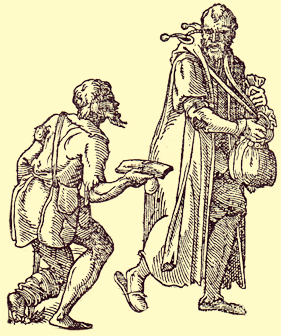 India
November 25, 2006 9:50am CST
i dont give it becoz it promotes begging.i only help those beggars who are disabled.what do u do?
9 responses

• United States
9 Dec 06
It depends on the beggar. There is this one beggar who we have seen at Pirate games so we don't give to him, but the guy who lives under a bridge I do cause he always tells me to keep warm even though he's sleeping in the cold. I used to take him sandwiches and stuff on my lunch break.



• Indonesia
25 Nov 06
to give money to the beggars is your right. i also believe in you say about promotes begging, however my dad told me to help people if you have some penny. its not bullshit, sometimes i did that.

• India
25 Nov 06
I usually dont but sometimes to those who deserve like who cannot work (disabled persons ) only