Would anybody like me to answer any of their questions about anything using the Bible as my guide?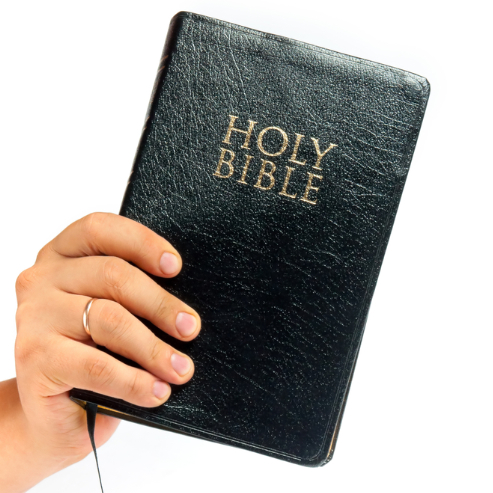 United States
August 12, 2016 2:18am CST
Ask me anything if you wish

4 responses

• Canada
12 Aug 16
If we were to post (publish) something on the internet about God and someone responds with argument in a way that turns our discussion into an angry exchange how should we handle this? I am not referring to exchanges of differences or ideas but things that bring along anger to our studies.

• United States
12 Aug 16
Just because you're invited to an argument doesn't mean you have to except the invitation. Proverbs 15:1 says "A mild answer turns away rage, but a harsh word stirs up anger." Stay calm and composed. James 1:19 says:" Know this my beloved brothers: Everyone must be quick to listen, slow to speak, SLOW to anger. There are at least 52 occurrences in the Bible dealing with anger management and arguing. If you would like more I will be happy to share them with you. Those two scriptures can apply in every day situations, not just online or when chatting with someone. Nice question.

• Canada
12 Aug 16
@itslikethistome
There are two things that bring up anger in me. Putting God down as in describing God as some kind of monster. Telling me what I need to do like they were my teacher, adviser or ruler as in a judge and jury. How you presented this post and answered the question with two very close to the heart quotes from the bible was commendable.

Thank you for that answer.

• United States
7 Jun 17
@Bluedoll
another verse in the Bible that I know you will appreciate is found at Proverbs 26:4 which says: "Do not answer anyone stupid according to his foolishness." Vs 5 of this same chapter says: "Answer the stupid one according to his foolishness, so that he does not think he is wise." In other words when you've answered the foolish one with words of logic and reasoning, others who love common sense will see your reasonableness (even though they may not back you up) and others will see the contentious person's foolishness. The foolish person who wants to argue will even see his own foolishness.


• United States
17 Aug 16
The question is who meet the qualifications of being apart of this very privileged group of persons who have/will be bought from the earth to live in heaven with Jesus Christ and his heavenly Father Jehovah. Their assignments or positions in heaven will be "kings and priests" (Revelation 5:10, Revelation 14:3) The 144,000 mentioned in Revelation 7:4 are persons who meet the qualifications that God approves of: Listening to and following the example of His son Jesus Christ (1st Peter 2:21, Matthew 17:5) Another qualification of those who are composed of the 144,000 is that they have to be "preachers of righteousness" and preachers of "the good news of God's Kingdom" (Matthew 24:14, Mark 13:10, Luke 4:18, Luke 8:1) And finally those who are privileged to be part of the 144,000 chosen to go to heaven to rule as "kings and priests", have to be doing what Jesus did when he talked and preached to others about his heavenly Father Jehovah. John 17:26 shows Jesus saying in a prayer to his heavenly Father: "I have made YOUR name known to them and will make it known, so that the love with which YOU loved me may be in them and I in union with them" Jesus made his heavenly Father's name Jehovah, known to others (Psalms 83:18) Jehovah's Witnesses make God's name known to others. Other religions brush His magnificent Name under the rug, so to speak. There is only one religion of people doing these things Ive just outlined and that IS Jehovah's Witnesses, so therefore yes the 144,000 are made up of Jehovah's Witnesses. I have given you my honest scriptural view.

• United States
18 Aug 16
@itslikethistome
I only see two mentions of the 144,000. The first is in Revelation 7:4, where 12,000 from each tribe are being sealed. The second is in Revelation 14:3-5. I noticed in the second mentioning that the 144,000: --are virgins --are the only ones who can learn the new song --follow the Lamb everywhere --were redeemed from among men --speak no guile --are without fault I'm not seeing any scriptural link that says there are "qualifications" that these 144,000 had to meet, other than the ones mentioned above. So I'm not sure how you've figured that the 144,000 have to be "preachers of righteousness". Though I do agree that they seem to be a privileged group! I noticed that in Revelation 5:10 that the "kings and priests" reign
on earth
and not in Heaven! I mention this because I've heard that Jehovah Witnesses believe that the 144,000 will be in Heaven while the rest of us are on the earth. So if the "kings and priests" truly are the 144,000, why are they on the earth? I was also wondering...where is Jesus after the judgement; after we have our new beginning with Him and He's taken up his lordship over us? We're told in Revelation 14:4 that the 144,000 travel with Jesus wherever He goes. We're also told that the Lamb is the light in the New Jerusalem (Revelation 21:23) So how could Jesus be both in Heaven, with the 144,000
and
on the New Earth (Revelation 21:1) at the same time?

• United States
18 Aug 16
@Genipher
I will definitely get back with you on this one. I have to pull my notes back out....Will give you a scriptural response later on today. Its very early morning here in Michigan (12:36am/EST). Bout to log out in a few after checking a few things on ML Just keep in mind that the majority of Revelation is symbolic, full of terms and phrases that represent something. Knowing the scriptures and its context will help one to understand how the Bible is harmoniously connected.



• United States
21 Aug 16
Preparing for the days events right now. Have run out of time. I will definitely get back with you on your question concerning Revelation being literal, symbolic or both.

• United States
21 Aug 16
By the way what does your Concordance say about Revelation being symbolic literal or both?

• United States
21 Aug 16
@itslikethistome
I think we're confusing each other...I used the word "figurative" and you came back with "symbolic". Those are two different things. The whole Bible is both figurative and literal. Take, for example, the story of Abraham going off to sacrifice Isaac: the ram in the bushes was both literal (it was a
real
ram) and figurative (it represented the substitutionary sacrifice of Christ). Revelation 1:1 says,
"The Revelation of Jesus Christ, which God gave unto Him, to show unto His servants..."
Strong's says the Greek word for Revelation is,
apokalupsis
which means,
disclosure; appearing, coming, lighten, manifestation, be revealed.
It comes from the word
apokalupto
which means,
to take off the cover; disclose
Actually every time the word "revelation" or "revelations" is written in the NT, it is this word,
apokalupsis
So I would take it as a disclosure of what's to come. John used the best words he had, to describe what was to come. When he says in Revelation 1:14 that,
"His head and His hairs were white like wool, as white as snow; and His eyes were as a flame of fire..."
I can assume that God has white hair and fierce, bright eyes. I doubt His eyes are literally flames of fire. Though it would be pretty neat if they were. Who knows? Maybe that's one of the reasons we can't look at His face and live!