Elvis Sang the Devil's Music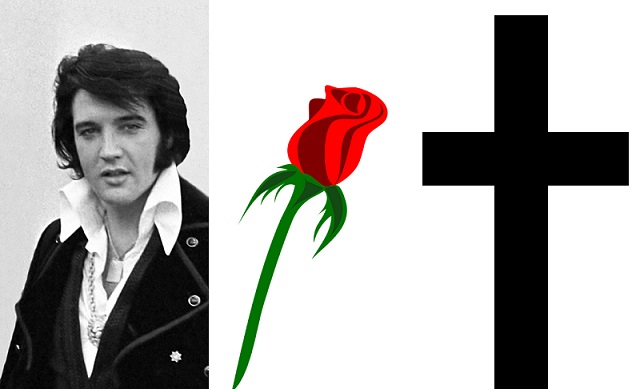 Austin, Texas
August 12, 2016 10:20pm CST
Elvis Presley (1935 – 1977) might be remembered for causing controversy for being accused of singing "the devil's music". Yet the only music he performed that he ever him won a Grammy award for was gospel music. He insisted on making the album even though the record producers objected strenuously. Many people who find comfort in listening to Christian hymns will often mention the name of a song they heard which was sung by "the King" and say: "I really love that song." No doubt Elvis loved the song too and found great comfort in singing it to honor his God.

Lyrics Below: No Commercial Gain Is Being Made From This Video, it is for Educational purpose only. Copyright Disclaimer Under Section 107 of the Copyright A...
3 responses

• Denver, Colorado
13 Aug 16
Elvis was the first concert my girlfriend ever went to.

• Austin, Texas
13 Aug 16
Must have been exciting. I have never seen a live performance. Now that you mention it, I don't remember him ever coming to Miami, Florida for a concert. We had lots of concerts in Miami!

• Denver, Colorado
13 Aug 16
@cmoneyspinner
- Live music is the best! You really owe it to yourself to go.I have probably seen close to 200 bands. I had a good time during every one of them.

• United States
13 Aug 16
He objected to being called "the King," too. He said, "There's only one King, and that's Jesus."

• Austin, Texas
13 Aug 16
Yes. That sounds like something he would say.

• Banks, Oregon
13 Aug 16
I remember hearing this, but I never found anything bad with his music I loved it, people were just mad because their wives and, daughters were in love with Elvis.

• Austin, Texas
13 Aug 16


Once he made an appearance on the Ed Sullivan Show and had promised his mom he would sing a particular song on the program. The folks running the show didn't want him to, but he insisted. He said he had to! He promised his mom he would. So they let him sing it! (I collect entertainment tidbits and trivia about stuff like that.) Elvis Presley always struck me as a humble ordinary everyday guy with a huge talent who never felt quite comfortable with being a celebrity.