Doggy Paddle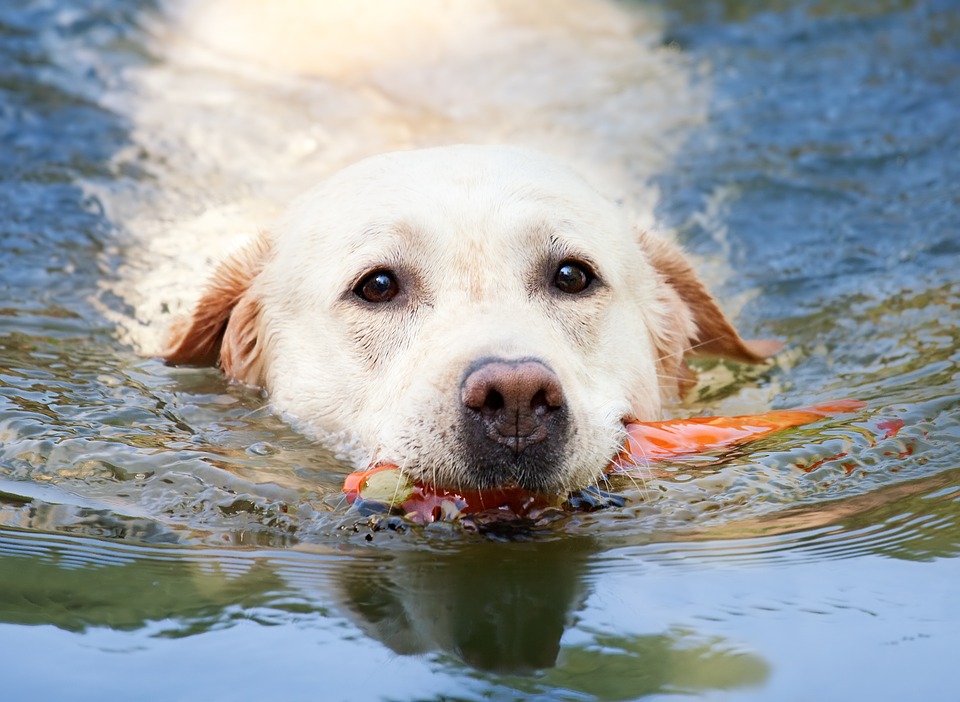 Aberdeen, Scotland
August 14, 2016 11:42am CST
Dogs love water don't they, I love to watch them playing in the sea and they always seem to have lots of fun. The other day I saw a cute video of a lovely dog playing in a swimming pool. If you have a dog, does he or she like to play in swimming pools or do they prefer the beach?

Jukin Media Verified (Original) *For licensing / permission to use please contact licensing(at)jukinmediadotcom My dog loves our pool so much that he learned...
10 responses

• United Kingdom
14 Aug 16
I would not like to see a dog in a pool although I don't mind them in the sea as long as their owners were looking after them.

• Aberdeen, Scotland
14 Aug 16
Yes important to always look out for your animals.


• Aberdeen, Scotland
14 Aug 16

• New Delhi, India
14 Aug 16
I dont have a pet dog. But my friend has one and he really likes to just go into the pool. I wish i had a pet dog

• Aberdeen, Scotland
14 Aug 16
Bet your friends dog enjoys that.

• New Delhi, India
14 Aug 16
@lovebeingmummy2
yeah like a lot. But he will never go into the pool without my friend. I dont know why though

• United States
14 Aug 16
Our Molly will not get in the water at all. Our old dog Bo would not step a paw in water either. We had an in ground pool, and neither dog wanted to be in it. Must have been their breed-mix that was responsible for their dislike of water.

• Aberdeen, Scotland
14 Aug 16
My sisters dog not too keen either.


• Gainesville, Florida
14 Aug 16
My girlfriend and I have two little weiner dogs, and they can't swim to save their lives! If they were to go into the water, they would sink straight to the bottom! lol When I was little, my neighbor had a doberman pincher, and one time it jumped into the pool and sank straight to the bottom. Because it was such a big dog, three of us had to jump in to lift the dog up out of the pool!


•
15 Aug 16
The pitbulls at my parents' place just eat and scare people. They go for walks but they don't swim.

• Roseburg, Oregon
14 Aug 16
When we had our dog he would run in the water when we went to the mountains.