The ping pong ball changed color again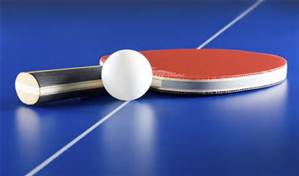 Guangzhou, China
8 responses




•
9 Nov
That is very interesting how it changed to orange and then back to white. How did it change?

•
10 Nov
@youless
I have not played ping pong in ages. I wonder why it is bigger now.





• Philippines
18 Aug 16
I guess it's the real color or original color so they still adapted that .

•
15 Aug 16
I've never seen those orange balls. You're a keen observer. I always see those white balls.

• Roseburg, Oregon
15 Aug 16
That is something that I would have never noticed my self. Good information and thanks for sharing.