Pen Pals, Snail Mail and Friendship Books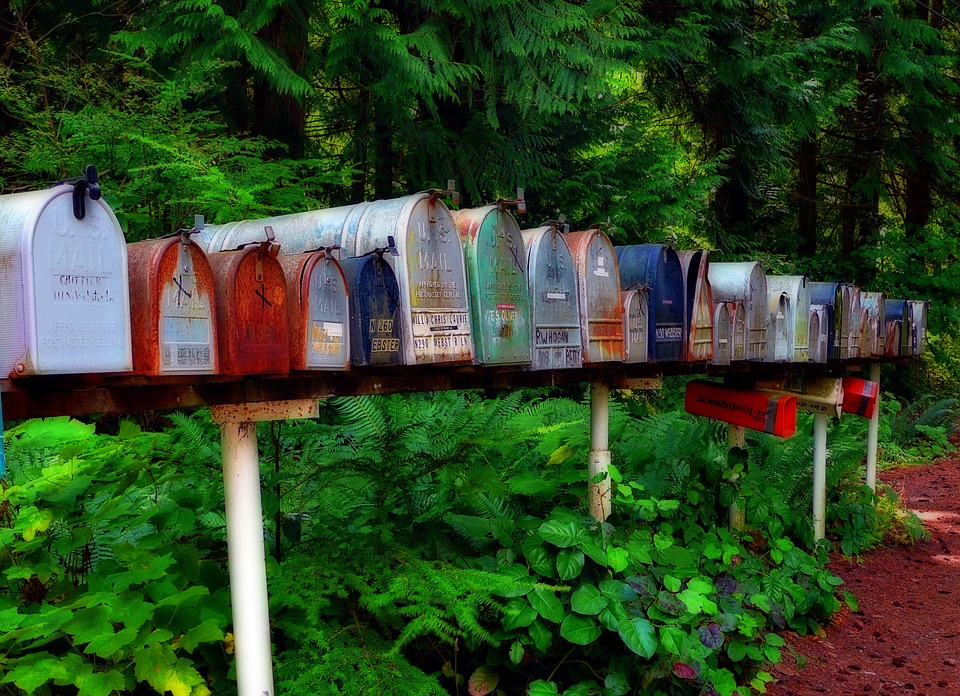 United States
August 16, 2016 11:29am CST
Does anyone still write real letters to pen-pals? For a long time in the 90s I wrote several people. Over time they all stopped answering my letters, and now I don't have any pen-pals left. I found most of my pen-pals through little booklets called Friendship Books. They had peoples names, addresss and interests in them. I would like to get my hands on some current frienship books to find a few new pen pals, but I don't think that people do them anymore. I'm not sure people write letters anymore. People do something called Pocket Letters right now where you fill baseball card sleeves for goodies. Are people really more into getting things than making friendships these days? (Image credit: werner22brigitte/pixabay/CC0 Public Domain/)
6 responses

• Vancouver, Washington
16 Aug 16
I use to do the same thing over time they stopped could never understood that either

• United States
17 Aug 16
Its sad. Some of the girls I really enjoyed writing back and forth with. One of them stopped writing me immediately after she met me in person. I guess she didn't like me. :(

• Canada
17 Aug 16
@nonersays
I had that happen a few times too. It got to the point where I didn't want to meet anybody because I was afraid it would end our friendship. We always seemed to get along when we were together but once they got back home the letters stopped. :(

• United States
17 Aug 16
@Happy2BeMe
Its sad isn't it. But almost proof of how different a pen-pal relationship can be. There are so many thing that can turn a person away in person and you don't hit those walls in a letter. Body language maybe.

• Philippines
16 Aug 16
I use to have a pen pal in the U.S.during the 70's when I was in fifth grade, I still rememder her name and the place she's from. Actually it was my aunt who encourages me to write to names that we found on weekly magazines and my penpal was one of those who responded. Think days of penpals are long gone.

• United States
17 Aug 16
Its sad that the digital age has taken so many simple pleasures away. These days nobody understands how fun it was to get and send snail mail letters. E-mail just isn't the same.

• Philippines
17 Aug 16
@nonersays
what made it fun to me was the long wait and the exchange of scenery postcards of a particular country plus the stamps which I collected.

• Los Angeles, California
16 Aug 16
Real letter writing is sadly a lost art. I get all the immediacy and convenience of email and social media sites but none of that can replace the personal touch of pen to paper.

• United States
17 Aug 16
Very much a lost art. Just like
@sabtraversa
said, "There's no need of sending messages through paper" But writing pen-pals was never about a "need." Oh well..if I live long enough I guess I'll see many things I used to love go extinct.

• Canada
16 Aug 16
Oh I loved having pen pals. That feeling of rushing to the mailbox to see if there were any letters that day. I had a number of pen pals when I was younger. I think I was 14 or 15 when I got my first pen pal. I found her in a Women's magazine. I got a lot of mine from Friendship books also. I remember those little books. I would look through them and then decide who I was going to send a letter to. I had pen pals from all over the world. I was even lucky enough to meet some of them in person. We stayed friends for years but over time we lost contract. I reconnected with some of them through Facebook which was nice. There are others that I often wonder what ever became of them. Some I was closer to then others. I am not sure if people do the pen pal snail mail letters anymore. It has been a lot of years since I sent a letter that way. I do send out Christmas cards to my online friends but that is about it. I know growing up that was something I will always treasure. My mom had a pen pal when she was a young girl too. I love meeting new people and making friends but most of them now I just talk to now on Facebook.

• United States
17 Aug 16
I've never reconnected to any of mine through facebook. Mostly because by the time I got facebook I'd never be able to tell which person by that name was my pen-pal. I do miss the thrill of getting letters int he mail. These days I have to get excited about the occasional free sample. The rest are bills. lol

• Canada
17 Aug 16
@nonersays
Oh i hear you on that one. All I ever get in the mail now is bills and coupons for various restaurants.

• Petaluma, California
1 Jul 17
I have quite a few friendship books right now. I've just gotten back into pen palling this year.

• Canada
17 Aug 16
I had this pen pal from England that I started writing when I was in high school. Our teacher got us all a pen pal. One of girls had her pen pal come and go to the prom with her. That was pretty cool. My pen pal came to visit me the year after I graduated and he stayed for two weeks. We had a great time together. After he went back we kept in touch for quite sometime but he moved and I lost his new address. I often wonder whatever become of him. I tried to find him on Facebook but he doesn't seem to be on there. It was an interesting experience though.