Working From Home Was Supposed To Be A Dream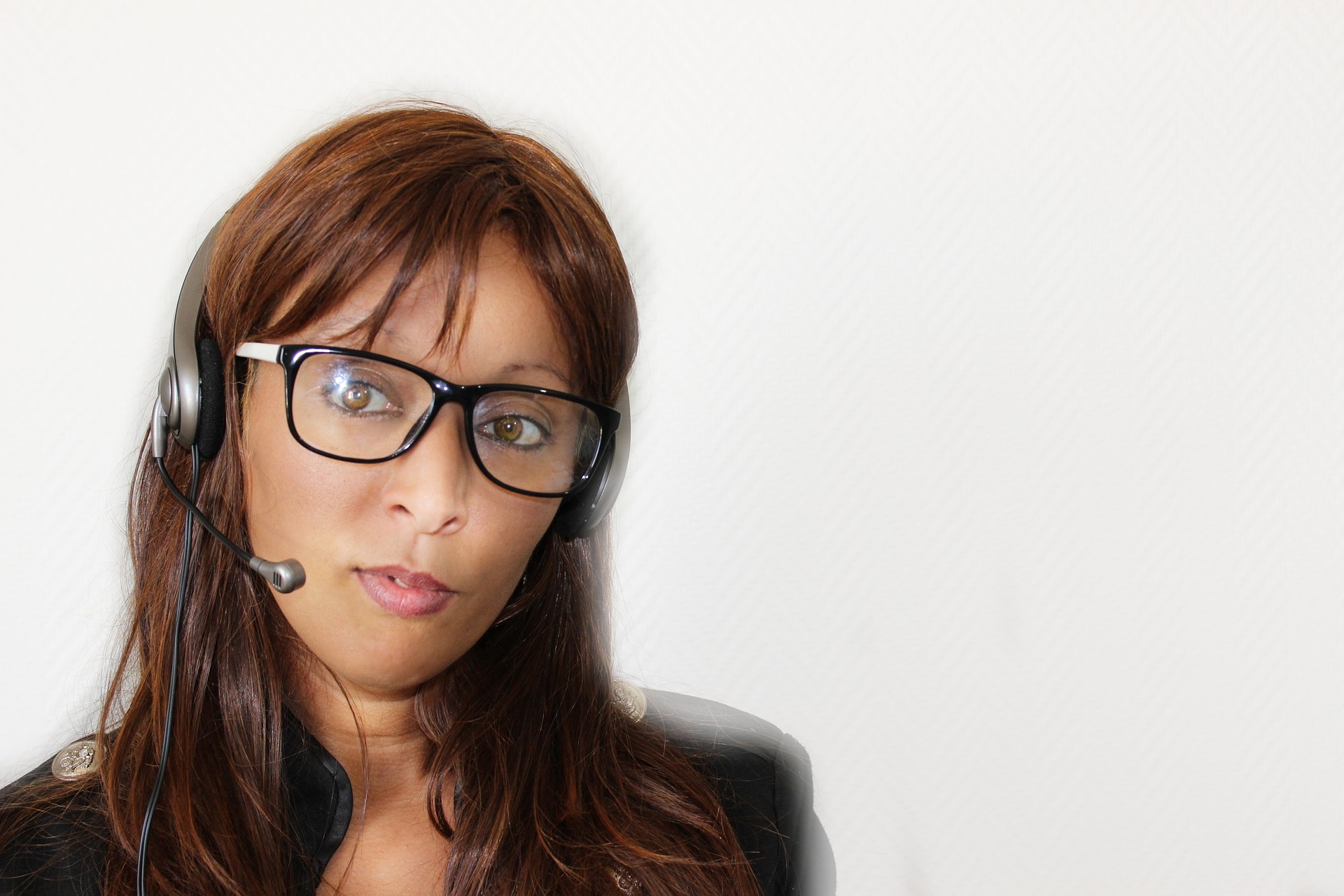 United States
August 16, 2016 10:39pm CST
Working from home is a dream for many people. But, for some, that dream can actually become a nightmare, even if you are working for somebody else. For many years the ability to work from home was a dream of mine as well. But, every time I ran a system specification test for my current or perspective employer, my computer always came up one specification short. That is, until I accidentally spilled soup on my PC and my boyfriend bought me a brand new laptop. Boy, was I excited. While leaving the grocery store, I picked up an employment guide for me son, and there it was on the front page – "Work at Home Call Center Representatives Needed." I'd spent nearly my entire adult life working in call centers, and hoping that someday I could do that from home instead. So, I applied for that job and was contacted almost immediately. I finally got my chance to find the full-time, permanent job that I had been looking for since January 2010, and to work from home as well. I just could not believe my luck. Finally, I was not going to have to deal with rude and obnoxious coworkers or the perfumes, colognes, and tobacco residue that goes along with them. It was going to be so nice to be able to perform my job and breathe correctly in the process (or so I thought). I was able to get away from the perfumes, colognes, and tobacco residue, but this time, it was management that was rude and obnoxious. The company that I was working for mailed sweepstakes to – honestly, I think anybody who was on Social Security or Medicare. My job was to answer calls from the mail recipients who wished to enter the sweepstakes. But, I wasn't allowed to just enter them into the sweepstakes. I had to hard sell them magazine subscriptions that they did not want or need and couldn't afford in the first place. And, every day, all I could think was, "My God! This could be my mother." So, it didn't take long for the excitement to wear off. But, by then, I was also getting sick, and really needed the insurance. So, I had to stick it out. I was living in Orlando, Florida at the time, and that's when my nightmare began. Unbeknownst to me, my boyfriend's house was full of mold, mildew, and other things that I am allergic to, and our next-door neighbor who lived closest to my office mowed his lawn two times every week. He mowed on Mondays and again on Thursdays. And, unfortunately, Mondays are traditionally one of the busiest days in call centers. So, because of the mold, mildew, mowing, other allergens, and the "unusually high call volume," I was having asthma attacks at least twice a week. The fact that those of us who worked from home were even expected to login to work when we were too sick enough to blink didn't help with matters either. As the weeks progressed, my health continued to get worse, and eventually, I had to leave. But, I was able to find another call center work at home job less than two weeks later, and I have been with that company ever since. In fact, my two-year anniversary is in thirteen days. But, I will soon have to leave that job as well – not for the same reason, though. I moved to Virginia nearly a year ago, and my respiratory health has improved. But, for the past few years, my eyesight has been getting progressively getting worse. So now, even though I have accommodations and FMLA, because I am unable to read for as long as I used to, I have to give up this job too. https://www.talkdesk.com/blog/27-sources-of-stress-within-the-call-center-2/
8 responses

• United States
17 Aug
I would love a job like that as long as I could not sell anything. I did that for lilian vernon years ago and they made me cry and quit.

• United States
17 Aug
The first job that I told you about was straight sales. My current job started out that way as well, but also has every other aspect of call center customer in it. But, I am on a different campaign now. Now, I am doing straight customer service - no sales at all.

• United States
17 Aug

• United States
17 Aug
@sharon6345
You could always take a look at the website Rat Race Rebellion. I found my current job there and a few of my previous employers post on there as well.


• Eugene, Oregon
17 Aug
That does sound like a nightmare and hard to go against your principles too. I once had a job where I had to exaggerate the benefits of a membership organization to people and quit after one year.

• United States
17 Aug
James, if you are the man in your picture (which I am confident that you are), then you may already have received their mailing. You are a prime target for this company. They are commonly mistaken for Publishers Clearing House, but they are not them.

• Eugene, Oregon
17 Aug
@Chellezhere
I am a very cautious guy, so not likely to be a victim. Oh, yes, the photo is me.

• United States
17 Aug
@JamesHxstatic
Oh, I wasn't implying that you would be a victim. I just know that they target retirees, so you may have received their mailing before. My picture is a current one of me as well.


• Philippines
17 Aug
My last call center was a decade ago and I just lasted three months, the next company I just quit because the places i go to was dangerous enough for me to get robbed. I wished I was talented and patient enough to learn new online opportunities.

• United States
17 Aug
Call centers have become the modern day sweat shops. They didn't used to be like that in the United States, but once global outsourcing began, greed took over and aspects of Asian call center sweatshops took over. Now, even working at an actual call center (as opposed to from you home) has even become. A friend of mine who was a call center manager and director for a good twenty years finally got completely out of the industry because of the globalization.

• Philippines
17 Aug
@Chellezhere
wow even sweat shops got call centers? that's crazy I thought mortgage, online gambling, pharmacy, fast food orders, and even bills got call centers. I guess they want to earn more and pay cheap labor still.


• United States
17 Aug
Isn't it funny how much we humans tend to think that something better will always be easier? Life is life. So,no matter who we are or how wealthy we become, life will always have its ups and down.

• Roseburg, Oregon
17 Aug
I am so sorry you have to give up that good job. Life sometimes is so unfair.

• Elkridge, Maryland
17 Aug
I am chasing after the work from home dream too. It is so hard to obtain! I just decided to do some independent contracting. It isn't exactly work from home but it's not in some stuffy office either. I wish you well in your next job!

• United States
17 Aug
Thank you. There is a place online called Rat Race Rebellion. The jobs that they post on their site are legitimate, and I know this because that is where I found my current job, and a few of my previous employers (including the last one) post on there as well.

• Elkridge, Maryland
17 Aug
@Chellezhere
thanks for the heads up! Did you find it hard to keep focus? Or your workspace quiet? I wonder if that is a problem for people working from home.

• United States
17 Aug
@IspeakTruth
Nope. I have little to no distractions at all (except for an occasional visit from my one-year-old tomcat, Henry). I am the only one home throughout the day, my home office is on the third floor, and I take incoming calls. So, staying focused is a breeze. My only issues have been health related.



• United States
17 Aug
Thanks. I have applied for Social Security. It's been about three months since I applied, so I know they age going to lollygag for a few more moths yet, and they may even deny my claim. But, since I am nearly 49 now, I am hopeful that that that will not be the case. For the sake of my safety, I am going to be starting orientation and mobility training soon (learning to see while walking with the aid of a white cane), because I don't see so well in the dark or in new and unfamiliar places.