The Little Beauty (a poem)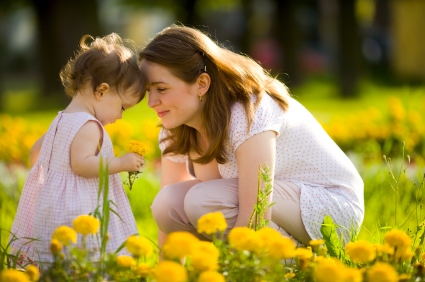 Bangalore, India
August 17, 2016 4:02am CST
Under the blue sky, sunshine bright On the carpet of green grass rolled out, Running around was the little girl in white In her tiny pink shoes, humming about. Her big, round eyes filled with innocence And those soft pink lips spread in a smile. Her sparkly laughter depicts divine presence Dancing on her tip-toes gracefully agile. Those soft brown curls around her round face A few strands reach down that sweet dimple Her little white gown frilled with lace In this huge world, her life so simple. Bent over a lovely flower, she sighed Admiring the nature's beauty around her, 'Mama, oh! Mama...', excitedly she cried.. Jumping, as the evening doves surround her. I stood at a distance, taken by her charms, 'Mama..', she said again and ran into my arms.
4 responses

• Kiryat Ata, Israel
17 Aug 16
This is so lovely :-) I wish I was there with the mom and the girl. I want to get into the photo. I think about how much I want a wife and a little girl to see how she plays in the field. Your poem is charming, it fit the picture and makes me wanna be there, hug the girl :-)

• Kiryat Ata, Israel
17 Aug 16
@sammyy
Is that photo yours ? Are you the mother in the picture ?

• Bangalore, India
17 Aug 16



• Italy
17 Aug 16
Wonderful poem!

I love the way it is descriptive, you can picture the whole scene, therefore you can really feel it.